I always have a trouble finding sponge on the rope that would be soft enough for my girls…
Most of the kids sponges on the rope are quite stiff and they have pattern printed on them that is starting to peel off after couple of days of use… so we decided to make our own sponges.
MATERIALS
plain fine sponge (£0.50 / 2-pack)
little bit of DK yarn for 4 mm hook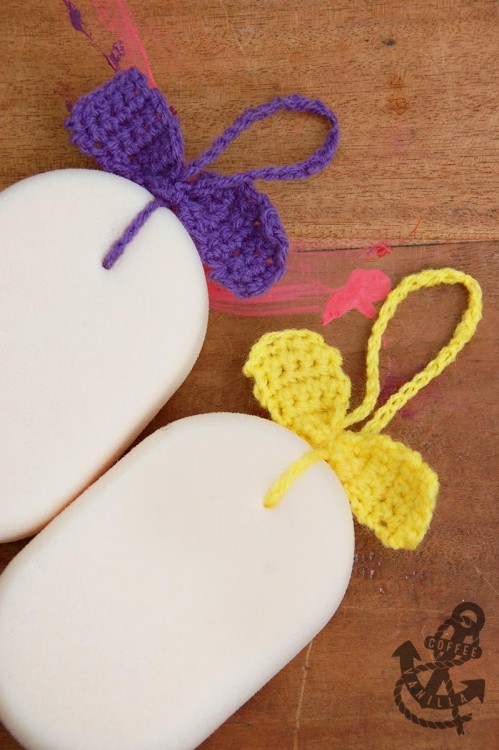 EQUIPMENT
crochet hooks (I used 3 mm one for piercing and 4 mm one to crochet the bows)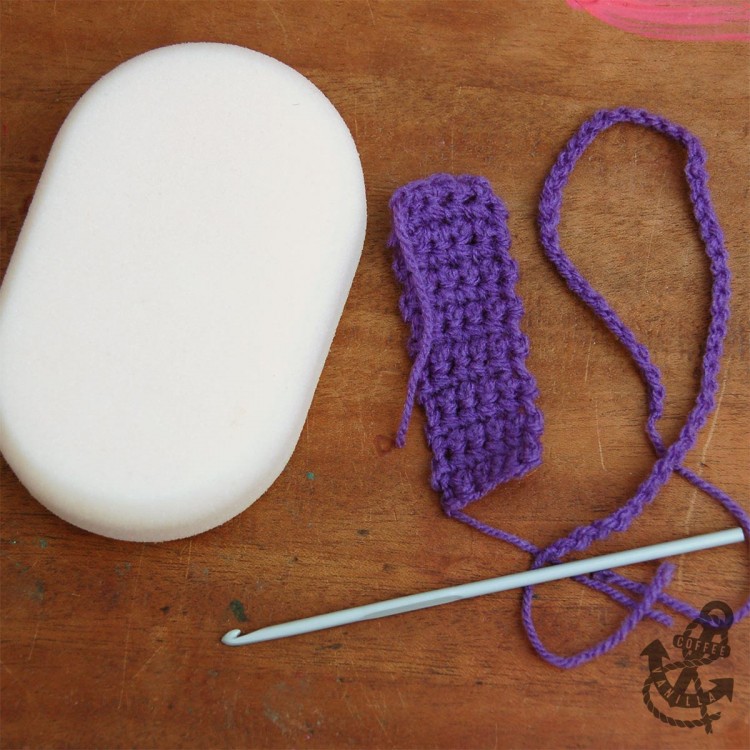 METHOD
Please note that names of the stitches in UK & US vary, this is UK pattern, click through for crochet stitches conversion chart.
stitches used: chain (ch), double crochet (dc), slip stitch (ss)
First make the rope working 50 ch, finish off with ss.
To make the bow start with 5 ch + 1 extra ch and turn around. In the next row work 5 dc + 1 ch, continue like this until you have 15 rows, do not make extra ch, finish with ss.
Pierce the sponge with 3 mm crochet hook.
Pull crochet chain through the sponge and tie twice.
Tie rectangular crochet piece in half with the chain creating a bow.
Now connect / tie two ends of the chain together and voilà, the sponge on a rope is ready.
NOTES
Another DIY sponge on a rope idea: DIY Sponge on a Rope with Beads and Ribbon
More crochet patterns.