[recipe adapted from My Kitchen Treasures by Finla / Happy Cook]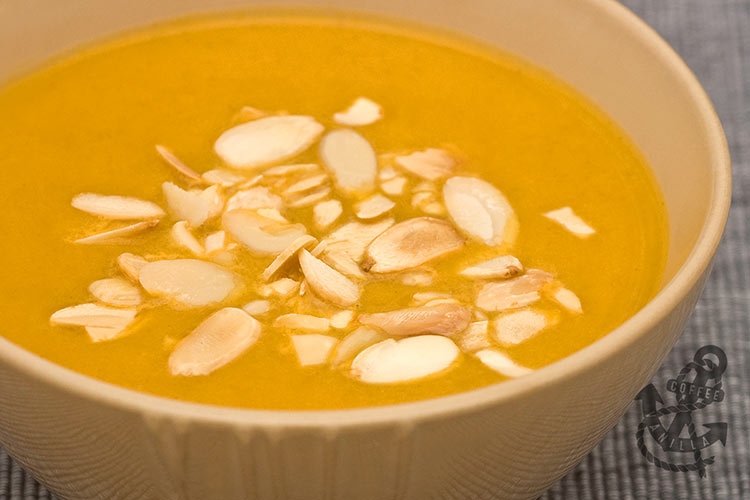 INGREDIENTS
2 kg peeled, deseeded and chopped pumpkin / 2½ kg before peeling (we used onion squash pumpkin)
2½ litres of water
3 vegetable cubes (10g each)
3 small (4g each) vegetable Maggi cubes
1 large leek – about 500g (chopped roughly)
1 huge onion (chopped)
25 g unsalted butter
4 tbs tomato purée
1 cup / 250 ml double cream
2 pinches ground black pepper
sea salt – to taste
almond flakes – for sprinkling (toasted)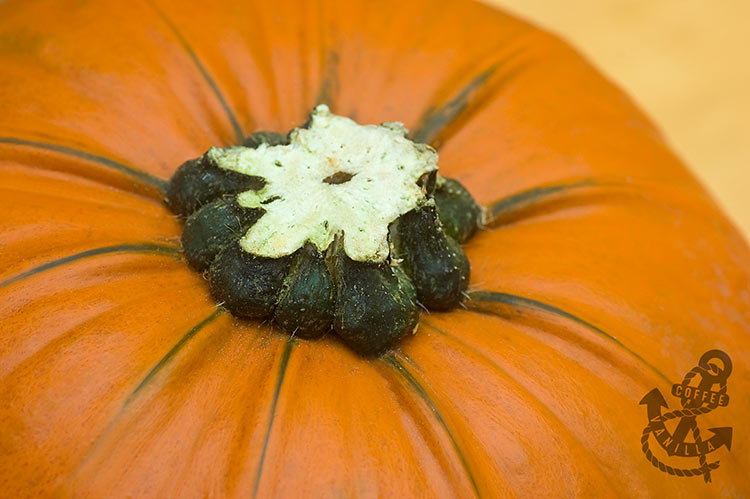 METHOD
In a large pot place water, cubes, pumpkin, tomato purée, black pepper and cook for about 45 minutes on medium fire.
In meantime fry leek and onion on butter till start getting golden. Add to the pot with soup.
After 45 minutes soup should be ready, remove from fire, stir in cream and blend soup with hand mixer.
Season with salt if needed.
Share to the plates, sprinkle over toasted almond flakes.
Serve with homemade bread or savoury muffins on a side. We enjoyed it with Cheese & Onion Muffins.
Serves 6 people as a main dish.
TIPS
Replace onion squash pumpkin with any other pumpkin, even the carving one.
NOTES
More Halloween recipes and craft ideas.
More soups and autumn  recipes.