[recipe adapted from Kura Domowa]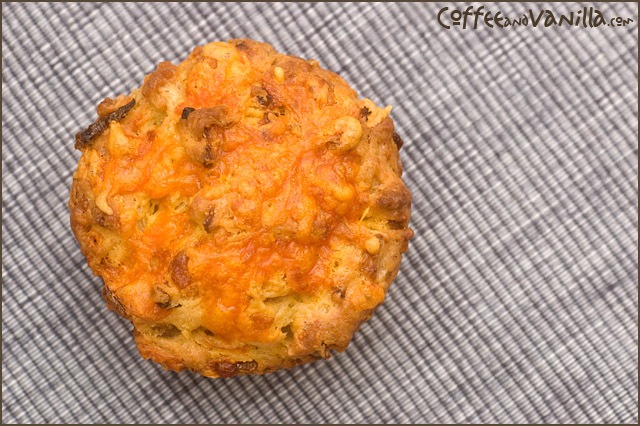 INGREDIENTS
2-3 medium onions – about 400g (chopped finely)
100g unsalted butter + some more for frying onions
1 egg
⅔ – ¾ cup milk
150g Red Leicester cheese (grated)
2 cups plain flour
2 tsp baking powder
½ tsp salt
1 tbs herbal pepper mix or 1 pinch ground black pepper + 1½ tsp garlic powder + 1½ tsp dried oregano
olive oil spray or olive oil + pastry brush
EQUIPMENT
muffin tray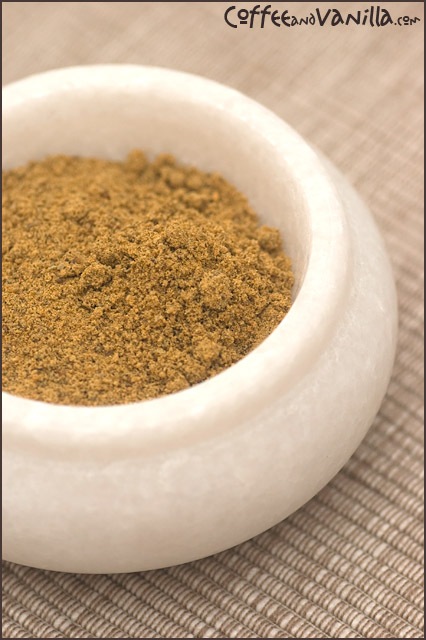 METHOD
Preheat oven to 200°C (392°F).
Melt butter and leave it aside to cool down a little bit.
In meantime fry onions on some butter till golden.
Combine melted butter, egg, onions, spices, ¾ of the cheese, baking powder, salt and flour in a large bowl.
Add milk gradually to create easy to stir but sticky dough.
Spray muffin tray with olive oil spray or brush it with oil, then feel tray with the dough. Sprinkle over the top of each muffin a little bit of cheese.
Bake for 20-25 minutes reducing heat towards the end if muffins are getting to brown.
When they are ready remove them from the tray and let them cool down completely before serving.
Muffins taste good with soups or itself as a snack.
This recipe makes 12 muffins.
* If your muffin tray is non-stick you don't need to use any oil to butter it, muffin dough is oily enough and it won't stick.
** You can skip step with frying onions, and add them raw, but then they have to be chopped really finely.
Silicon muffin cases and muffin trays are available from my Amazon.com or Amazon.co.uk store.