This is quick and easy, delicious couscous dish with tomatoes and courgettes which cab be made within minutes for lunch, picnic but satisfying enough to be turned into quick veggie dinner.
INGREDIENTS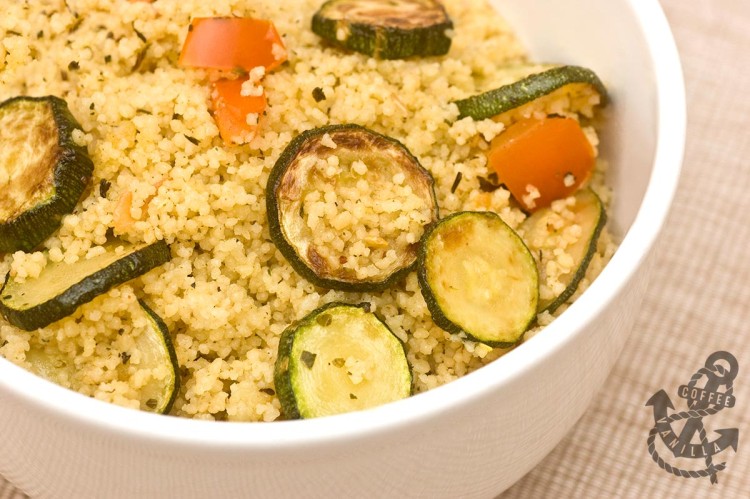 EQUIPMENT
METHOD
Fry zucchinis on 2 tbs of oil till start turning golden brown and leave aside.
Add 1 more table spoon of oil to the frying pan, couscous, dried basil, oregano, Vegeta, herbal pepper.
Add boiling water gradually stirring couscous from time to time.
When the couscous is ready add garlic powder and fry some more.
Remove from fire, fold in tomatoes and previously prepared courgettes.
Stir one more time, adding some extra oil if necessary.
Makes 4 servings.
NOTES
This is my entry for Kalyn's Weekend Herb Blogging, hosted this week by Beth from The Expatriate's Kitchen.

This recipe is very versatile, if you don't have on hand or they are not in season, courgettes can be replaced with other veggies such as peppers, egg plant or even carrots.