[recipe originally by Susan from Food Blogga]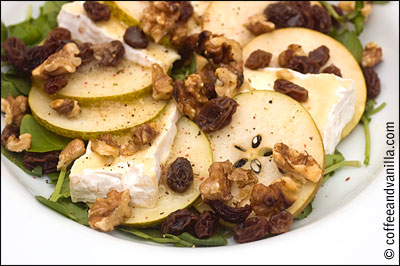 INGREDIENTS
for salad

85g packet of watercress (washed, drained, stems removed)
250g brie or camembert cheese (sliced)
½ cup pecans, you can also use walnuts (toasted)
⅔ cup of chopped fresh dates, you can replace them with ½ cup raisins
3 medium pears – 500g (sliced)
for dressing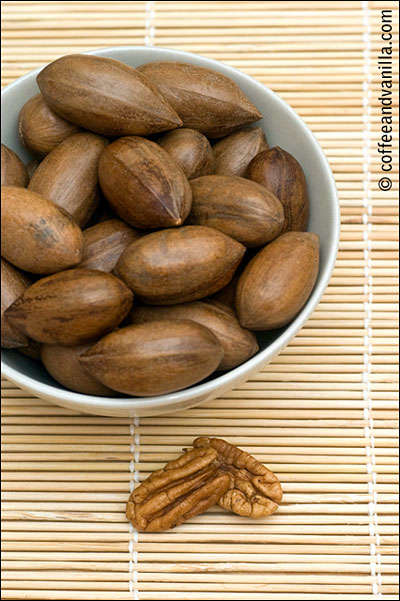 EQUIPMENT
METHOD
Share watercress between 4 plates, then place sliced pears on the top of the leaves.
In meantime slice cheese and place also in the plates.
Deseed and chop dates roughly or pour hot water over raisins, drain them and sprinkle over the salad.
Prepare dressing whisking all ingredients together and season the salad.
In last moment place pecans (walnuts) on frying pan and heat for couple of minutes stirring constantly till they become darker and fragrant.
Chop them coarsely and sprinkle over the salad.
Serve salad with some homemade bread on a side.
Serve 4 people.