If you have any leftover from Christmas sweets, jellies, biscuits, pretzels, marshmallows, nuts and chocolate here is an idea how to turn them into something completely new…
Over the holidays we were making cookie gingerbread houses, I got also a bit too many chocolates for the Xmas stockings. We had plenty half used candy packages in the house so decided to make something out of them rather than just eat the sweets. My girls really enjoyed the process of melting the chocolate and then creating their very own chocolate bark. We will definitely be repeating this after next holidays.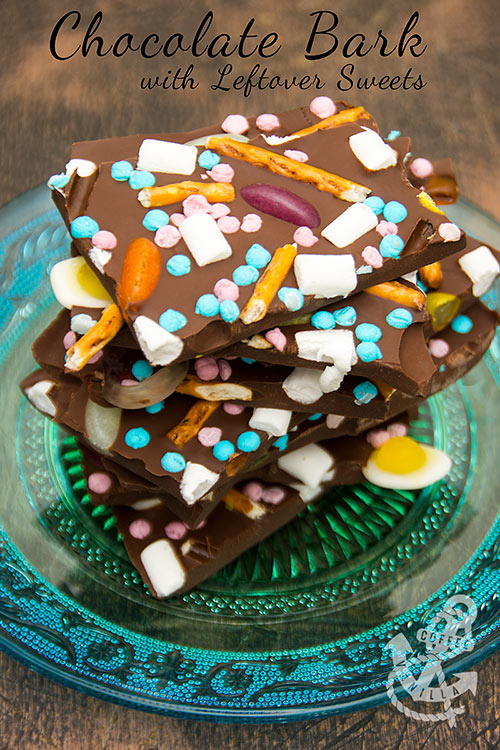 INGREDIENTS
leftover chocolate
candies, jellies, marshmallows, pretzels, biscuits, nuts, dried fruits or anything else you may think of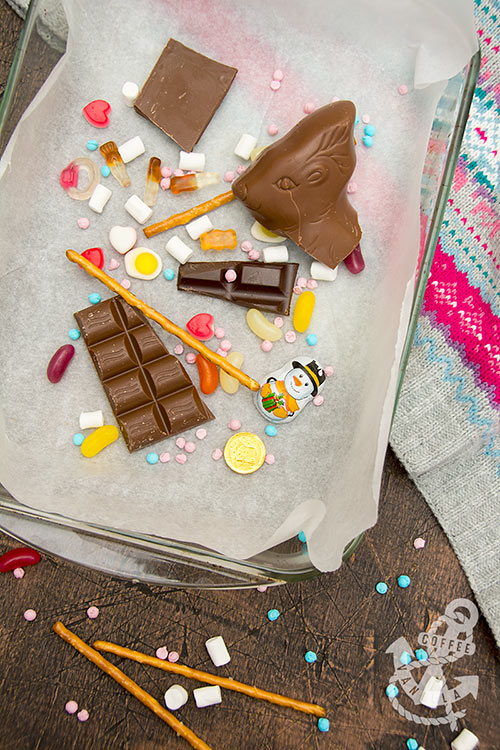 EQUIPMENT
tray lined with baking paper
metal bowl (or Pyrex) and pot to use as double boiler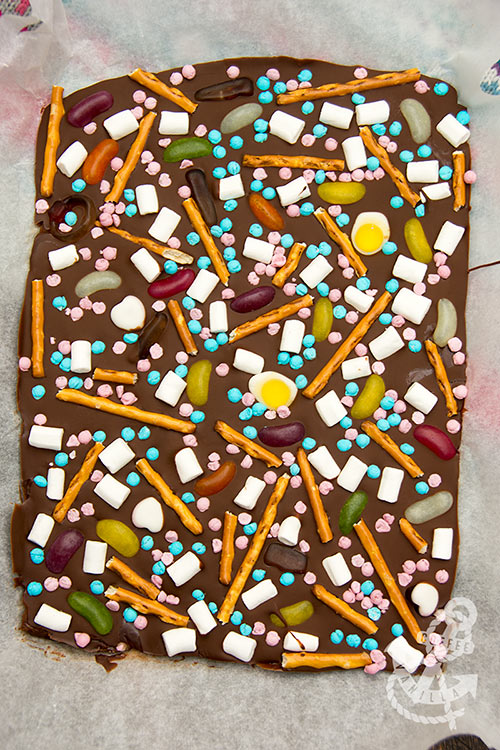 METHOD
Melt all of the chocolate pieces using double boiler.
Pour it onto the tray lined with baking paper.
Top with sweets and place in the fridge to set.
Once the chocolate is hard, break or cut it into pieces and enjoy.
300 g of chocolate will make about A4 size piece of bark.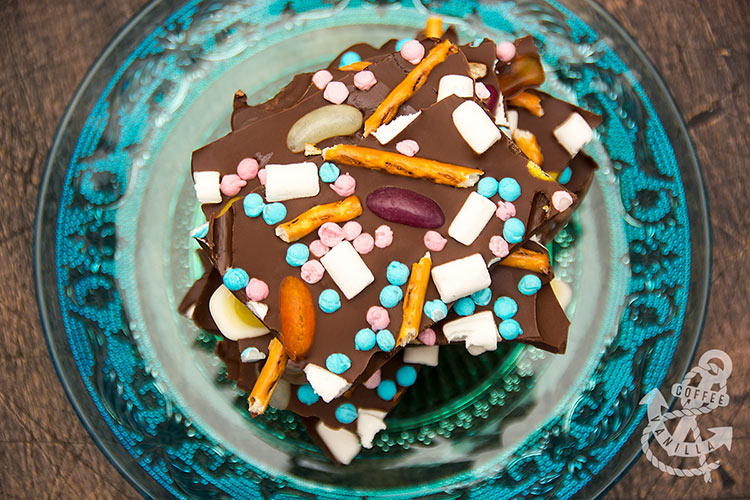 TIPS
Chocolate bark with seasonal (themed) candy makes great edible gift or bake sale item. All you need is some cellophane bags and pieces of ribbon.
NOTES
More leftovers recipe ideas.
I'm submitting this recipe to Elizabeth's Kitchen Diary No Waste Food Challenge.