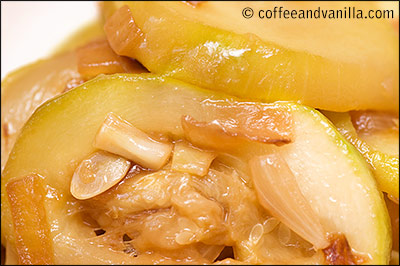 INGREDIENTS
1 medium marrow (peeled and sliced – when marrow is young there is no need to deseed it)
3 onions (chopped)
3 tbs grape seed oil
1- 1½ tsp salt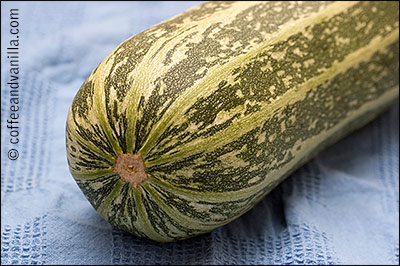 METHOD
Fry onions on oil until golden brown.
Add marrow, salt and fry some more until marrow is soft.
Reduce stirring to minimum to avoid mashing the marrows.
Serve 4 people as a side dish.
Recipes from other blogs:
Michelle of Greedy Gourmet gives us step-by-step instructions on how to caramelise onions the right way.