Those are our favourite bread rolls recently, easy to make, soft on the inside, crunchy on the outside and rich in flavour. They are perfect on their own or as an addition to homemade soups.
The recipe is based on Polish bułki maślane (butter bread rolls) but those remind me more scones than fluffy butter bread rolls I remember from my childhood, either way they taste great, even if they are not exactly the same as the original .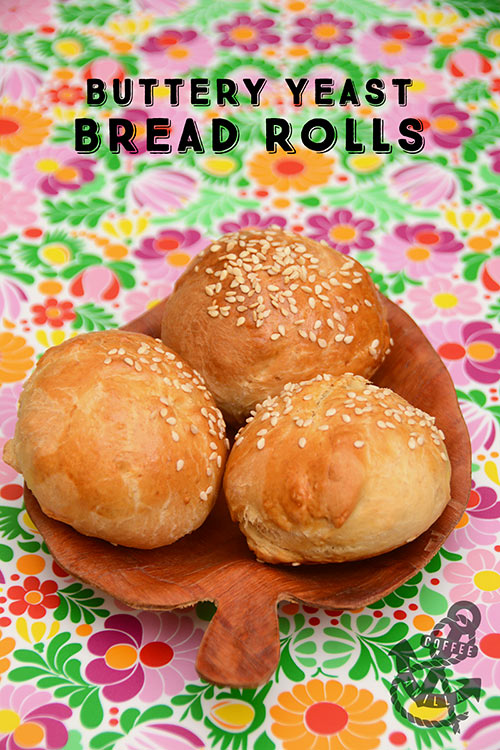 INGREDIENTS
8 cups of plain bread flour + some more for working surface
2 cups of milk
3 tbs of instant yeast
1 tbs sugar
1 tsp sea salt
½ bar / 125 g of unsalted butter (melted)
2 big / 3 small eggs (slightly beaten)
1 egg mixed with 1 tbs of water for egg wash.
seeds for sprinkling (poppy seeds, sesame seeds etc.)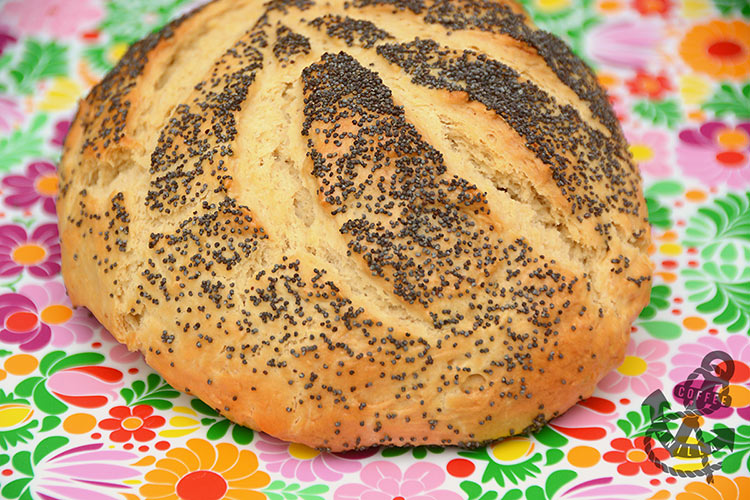 EQUIPMENT
2 baking trays lined with baking paper or 2 – 3 loaf tins
pastry brush
large bowl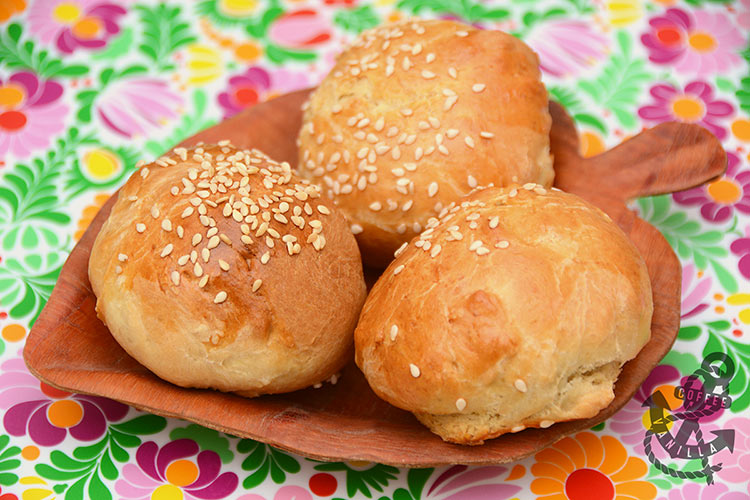 METHOD
Combine half of the milk (lukewarm) with sugar and yeast. Leave aside for about 10 – 15 minutes.
In a meantime melt the butter and mix with the rest of milk.
Sift the flour into large bowl, add eggs, salt, yeast and milk, butter mixture and knead until dough is uniform and does not stick to the hands.
Shape into a ball, cover with kitchen towel and the dough rest for about an hour.
Once it has doubled the size, shape the bread rolls (we used ¼ cup measuring cup to scoop the dough) and place them on the baking tray lined with baking paper.
Again, cover with kitchen towels and let the rolls to rest for about 30 minutes before brushing them with egg wash, sprinkling with seeds and putting into preheated to 160°C (320°F) oven.
Bake for about 30 minutes or until ready.
Makes 2 trays of bread rolls (about 32 small rolls) or 2 – 3 loaves. 
TIPS
If you are making loaves, make couple of cuts with a sharp knife on the surface before putting them in the oven to avoid bread bursting open.
NOTES
For more bread related articles take a look at: How to Make Tiger Bread or Dutch Crunch Bread from Scratch, Five Minute Bread by Jeff Hertzberg & Zoë François – Book Review or Home Made No-Knead Half Brown Bread Loaf & Rolls.
More Polish recipes.