[recipe adapted from: BBC Food]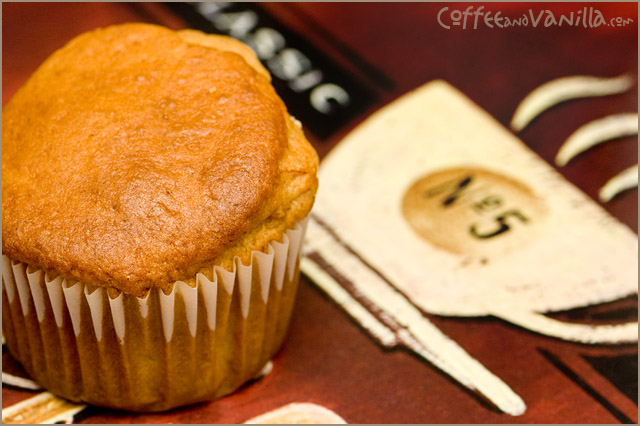 INGREDIENTS
75g unsalted butter (melted and cooled down)
2 cups plain flour
1 tbs baking powder
½ tsp bicarbonate of soda
1 pinch salt
1 tsp ground cinnamon
½ tsp ground nutmeg
½-⅔ cup golden caster sugar
1 tsp vanilla extract
3 large and very ripe bananas (mashed)
2 eggs (lightly beaten)
½ cup milk
METHOD
Preheat oven to 190°C (374°F).
In a mixing bowl combine flour, baking powder, bicarbonate of soda, salt, cinnamon, nutmeg and sugar.
Add eggs, milk, butter, bananas and vanilla extract, stir well.
Line a muffin tray with paper or silicon muffin cases, and then fill each case to just above the muffin tray level.
Bake for about 20-25 minutes, reducing heat towards the end of baking if top of the muffins getting brown too quickly.
This recipe makes 12 muffins.
* Banana muffins taste best next day eaten with coffee and some chocolate spread, for instance Nutella.