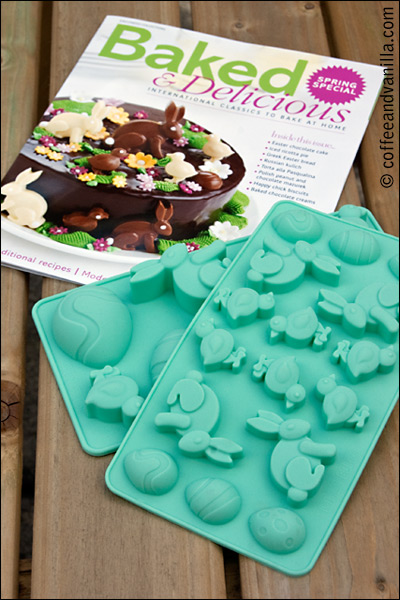 Attention UK readers, Baked & Delicious magazine is  running an Easter bake-off on their Facebook page – The Best of The Bakes competition with wonderful prize: Cupcake Decorating and Chocolate Martinis Masterclass for Two located in London worth £110.
If you live in UK, New Zealand, South Africa and Australia you can also subscribe to Baked & Delicious magazine that each time includes some pretty silicone bakeware.
Pictured Spring issue came with seriously cute moulds that will help turn any dish into Easter one!
26 pages of Easter international classic recipes and tips including Polish Mazurek, Russian Kulich, Greek Easter bread and savoury Italian Torta alla Pasqualina among others.
I will be using the moulds shortly and of course will share the result so stay tuned.
With thanks to Eaglemoss and Julia from Neoco for complementary magazine.