This is one of my favourite ways of eating not only asparagus but also other green vegetables such as broccoli.
INGREDIENTS
300 g bunch of fresh asparagus spears (peel of any hard ends if necessary)
half a portion (or even less) of cheese sauce (skip the chive)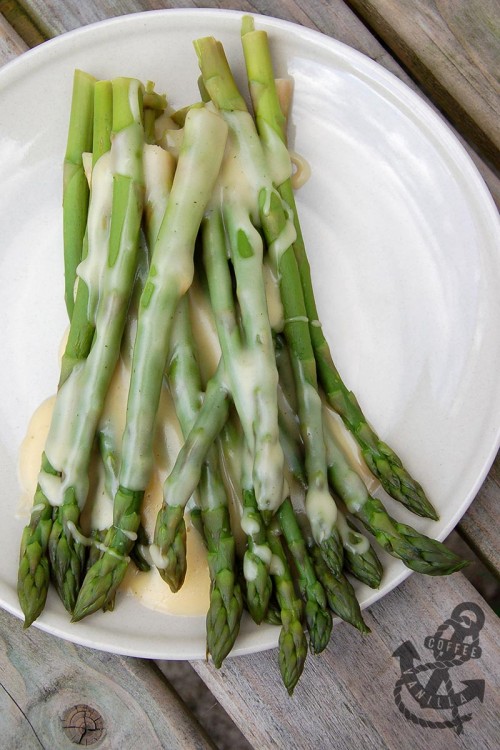 METHOD
Bring wide pot of water to boil.
Cook asparagus for 5 – 7 minutes and quickly transfer to the strainer, not to over cook it.
Serve on the plate topped with cheese sauce.
Serves 4 people as a side dish.
NOTES
Learn more about asparagus here.
If you are looking for more asparagus recipes try Oven-Grilled Garlic Asparagus with Capers or Char-Grilled Asparagus with Green Onions, Parmesan and Balsamic Glaze.