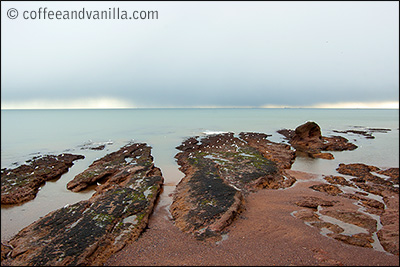 Dawlish near Exeter, Devon, UK
After over 9 years of living in London including Greenwich, Canning Town, West Ham, Swiss Cottage and finally Islington (between Archway and Finsbury Park), we have decided to move out to the seaside.
The main reason for this are horrendous rent prices in our area (increasing every year) but also promise of fresher air, beautiful views… and possibility of buying our own place in the future. We both work mostly from home so as long as we are in reasonably close distance to London by train, we will be happy.
After a week or so of serious lookout for the flat I can say that moving in the UK may seem easier than it actually is. There is lots of properties on the market, it all depends on your budget but there are also many things to take into account before making the big move.
20 things to consider:
How many rooms the house really have?
Are dinning room and lounge / living room counted as reception rooms or included in the count of the bedrooms? Is the kitchen open plan? Often open plan kitchens with living room areas are not mentioned in the description as one, pictures are taken this way that you can't tell they are connected… to fool you.

Does it have any built in storage? It was one of the most important factors for us, especially that girls have quite a lot of clothes, games etc.
Does the house have a garden? Flats with gardens cost on average £100 more per month.
How far is the nearest station? Both Zoopla and Rightmove shows distance to the nearest station on the listings. Are there any buses nearby? How much does it cost to travel? You may be surprised that outside London children 5+ do pay for travel.
How long does it take to commute to London? (or other big city) I have found quite a few seaside locations within 1.30 – 1.45 minutes from London when it takes me about the same to reach Central London on the bus from where I live now… in North London.
Does your online grocery provider deliver to this postcode? Quite important to me as we don't have a car yet, luckily Asda and Tesco deliver everywhere I checked so far.
Do your favourite shops are in the area or at least deliver to the this postcode? We were lucky, all my favourite shops such as Tiger, Cargo and Butlers are in the town, plus Ikea delivers furniture to our area for £35 fee.
Is your internet provider connected to the building already or you will have to arrange it?
And what about the phone line?
Is the coastline in walking distance? Does it have nice sandy beach or rocks?

Are there any shops nearby? Especially important if you don't drive. Zoopla points outs shops on each listing.
How does the area look like? Google maps with street view may be very helpful with this, you can practically take a walk and look around without moving from your desk.
If you have kids, are there any good schools in the area and the most important if they have free spaces in your child's school year? (Both Righmove & Zoopla show map with schools in the area on each listing.)
Is there any hospital and GP nearby, are they accepting new patients? Zoopla shows nearby healthcare on each listing.
Are there carpets or wooden floors? For us it is a big deal as one of our daughters has dust mite allergy and carpets aren't helpful.
Pay attention to the taps in the kitchen and bathroom- are they mixer taps? You may be surprised how many UK households has still separate taps for cold and hot water, they real pain the bottom to use in my opinion.
If you are on a budget check how much deposit the landlord require and if there are any additional costs (credit checks, inventories, referencing, guarantors, administration fees) for the agency?
Is the flat furnished or unfurnished? Most of unfurnished flats will still have white goods in the kitchen: washing machine, fridge and stove.
Many UK flats and houses are affected with mould, especially on the ground floor. Check carefully for signs of mould in corners of the rooms, behind the furniture and on the inside the cupboards.
And finally does it look good to you? I definitely can't stand any flowery wallpapers, shouting patterns etc. I would not be able to think straight in environment like this.
Is there anything else that I should take into account while renting a flat? Any tips are welcome as I'm still looking for our dream seaside home…
NOTES
Be aware that many letting agencies charge tenants huge fees on the top of what the landlord is already paying them, you can read more about your rights, get renting advice and sign petition to end letting fees on Shelter website.
In Scotland letting fees are already unlawful and you can reclaim them.
If you can't afford letting fees Gumtree has listings from private sellers as well as dss welcome flats for rent where top-up or even full housing benefit may be ok. Be aware that some of the listings may be scam. Have in consideration also that different councils have varied LHA allowance, you can calculate it here on DiretGov website.
Luckily there are still letting agencies that charge no or minimal fees, such as Open Rent or Netework Agencies in London.
UK seaside towns we have visited so far:
Bournemouth, Dorset
Dawlish, Devon (near Exeter)
Update on our moving or rather not moving to the seaside can be found here.
Disclosure: I haven't been asked or financially compensated to write this post by any of the mentioned companies. All opinions are my own.