Just wanted to share with you this little hedgehog container I made out of buff clay for the cress.
Now I only hope we will have a breakfast table in our new place (moving flats again). We wanted to move to the seaside this summer, to Bournemouth more precisely, unfortunately our plans got ruined. Being both self employed we were unable to rent a flat without having to have guarantor (that must be UK home owner, UK citizen and earning 36 times the monthly rent), ridiculous. Also many agencies down there were not very friendly, charging huge fees for credit checks and inventories and flats were either over priced or in quite bad condition. We decided it will be better for all of us to wait a bit more in London, collect founds and then try to get our own place instead of renting… with mixer taps, neutral décor and definitely without flowery wallpapers or dusty carpets (!)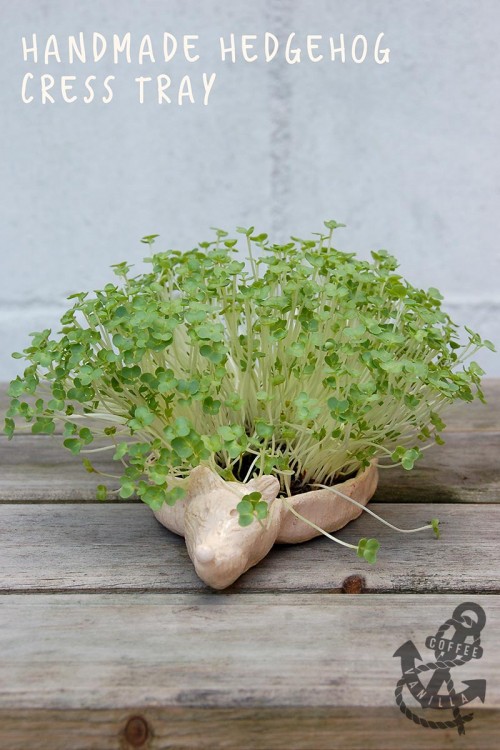 Above cress is supermarket bough and then transferred to our handmade container, but this clay tray would be also great as a cress planter from scratch, from cress seeds.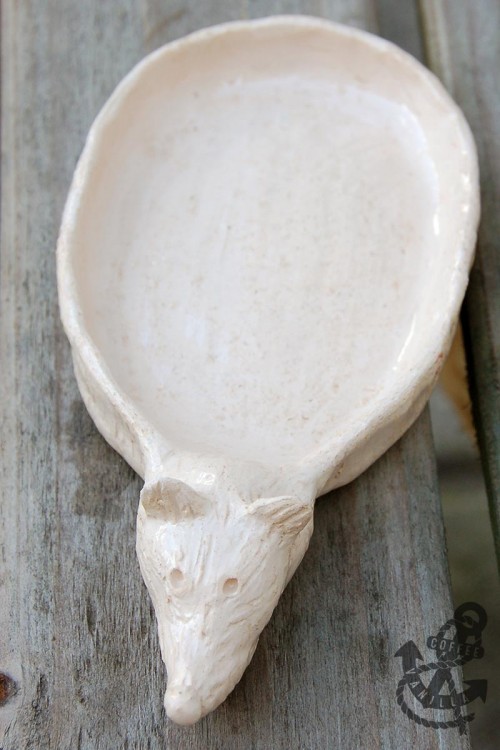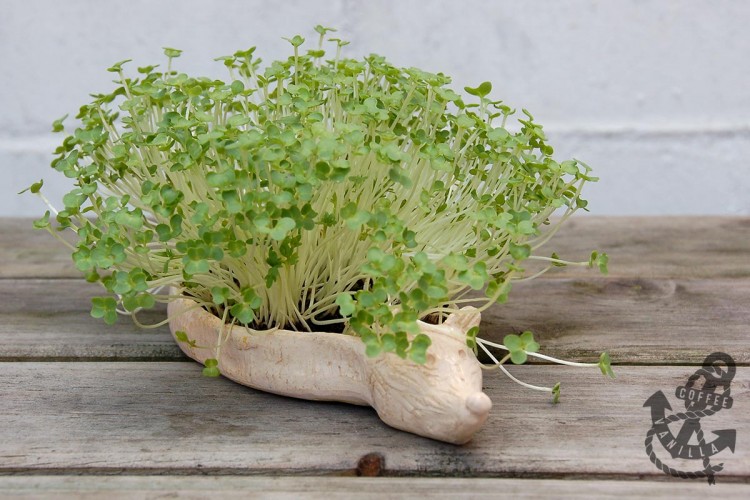 NOTES
If you are looking or more cress tray designs take a look at this baby shoe I made while ago.
DISCLOSURE: This post contain some affiliated links.