We made those little cookies for my daughter's teachers but they would make gift for other occasions such as "Happy Birthday" or "Get Well" messages embossed on them.
INGREDIENTS
250 g of unsalted real butter (softened)
4 cups of plain flour
1 cup golden caster sugar
2 eggs
2 tbs vanilla sugar (best home made)
pinch or two of salt
few tbs of milk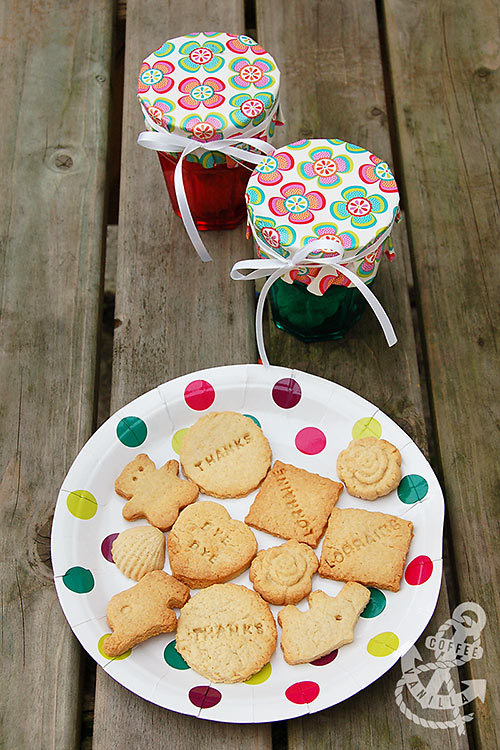 EQUIPMENT
mixing bowl
baking trays lined with baking paper
rolling pin
cookie cutters and moulds
cookie letterpress set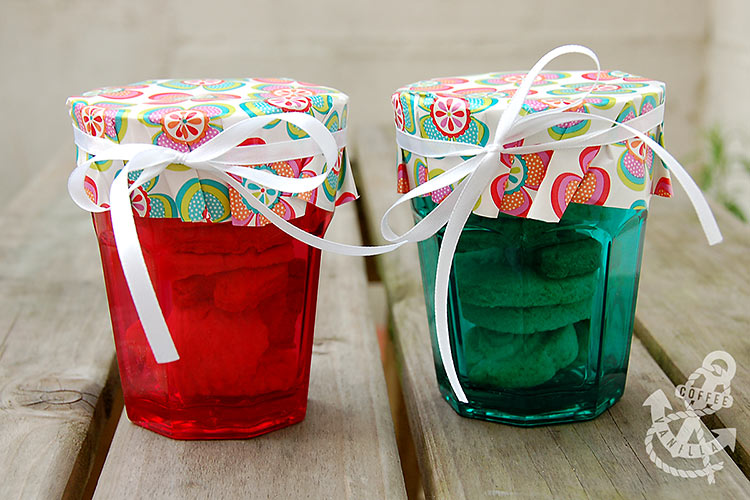 METHOD
Combine all ingredients for the cookies except for the milk and eggs and knead for a while until it is all crumbly and mixed well.
Then add eggs and enough milk to stick all the cookie mixture together.
Divide in about 4 portions and place in the fridge for at least 30 minutes.
Preheat the oven to 175°C (350°F).
Take out piece of the dough from the fridge and roll out on floured surface to about ½ cm thick.
Cut out the cookies shapes, place on the baking tray lined with baking paper.
Once on a baking tray decorate them with text using letter press.
Bake for about 10 – 15 minutes until golden in the middle and browned on the edges.
Repeat the same process with remaining dough from the fridge.
Cool down before placing in the air tight container.
Makes 20 – 25 large cookies or 40 – 50 smaller ones.
NOTES
My daughters and I we have used double amount of the ingredients and made over 100 small cookies most of which were meant for the teachers at their school as it was the end of year today. Some of the cookies had different text written on them, such as teachers' names, "thanks" or "bye bye" messages, the rest was shaped as shells, flowers and animals.
We shared them into plastic tumbler glasses, stuck some double sided tape around the glass edges closed them with wrapping paper circles. For the final touch we have added pieces of ribbon tied into bows (secured on the back with some tape not to slide down).
More edible gift ideas.