Back home in Poland cress is something you can find on almost any Easter table as well as all year round. I always have tray of the cress or two on my window sill.
MATERIALS
cress (available in most supermarkets for about £0.20 – £0.30)
ceramic dish (I used clay baby shoe I made myself a while ago)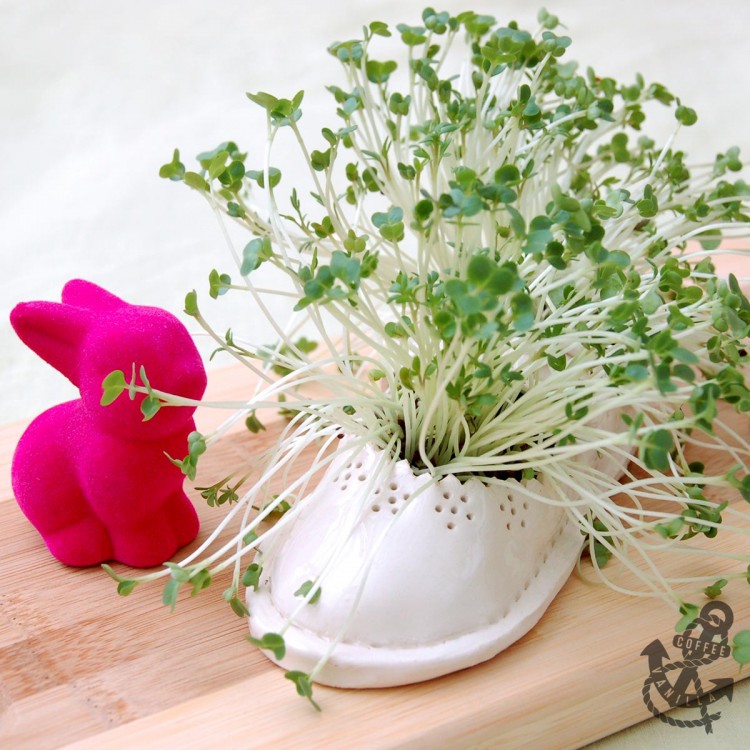 METHOD
Squeeze cress together with compost into the ceramic dish, break into smaller pieces if necessary.
Keep watered.
Place on the table with scissors so everyone can help themselves and snip some off.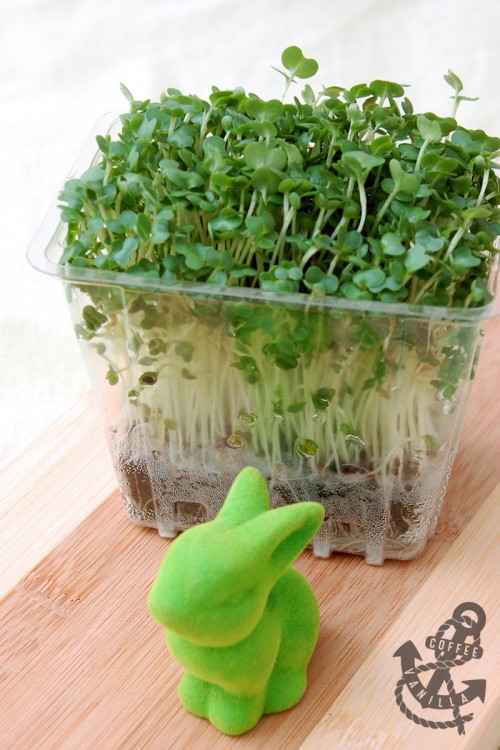 NOTES
If you are looking or more cress tray designs take a look at this hedgehog I made.
You can also plant cress seeds yourself an a bit of cotton wool.
DISCLOSURE: This post contain some affiliated links.