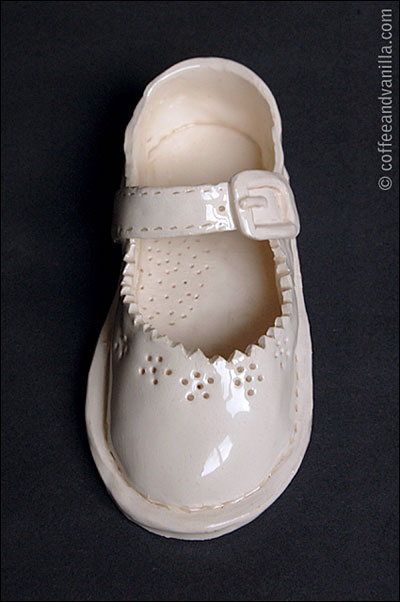 Couple of months ago I started making this clay baby shoe that is replica of white sandal both of my daughters used to wear when they were very little. Today I have finally collected it from the school and I can share it with you.
MATERIALS
white clay
transparent glaze
EQUIPMENT
clay tools
rolling pin
pottery kiln (Unfortunately I don't own one, I fired this shoe at the art workshops I attend.)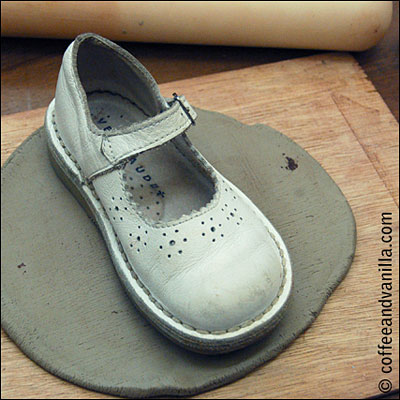 Cutting out the sole.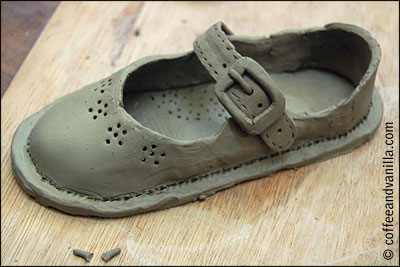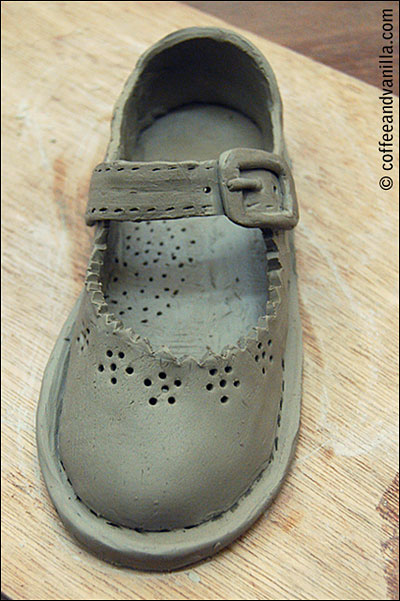 Original and the copy, it will turn also white once dry.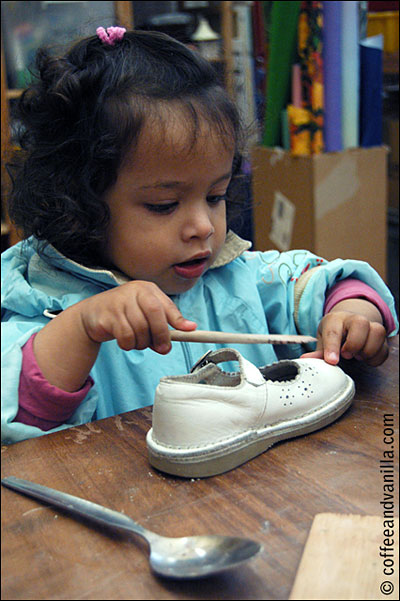 My younger daughter Ella helping me…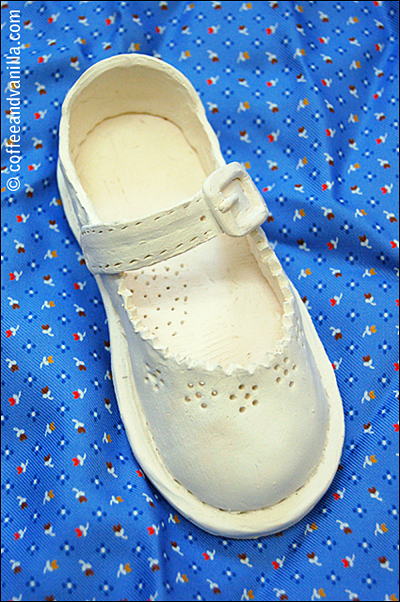 Bisque fired shoe.
Glazed and fired for the second time, completed shoe.