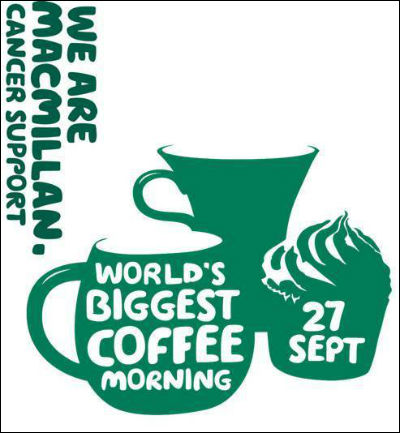 27th of September is the day of World's Biggest Coffee Morning.
Having lost father to cancer what Macmillan is doing is very close to my heart… helping people affected by this horrible disease that affects almost every family at some point in life.
If you would like to help collecting founds for this great cause there is few things you can do:
I will definitely pop to M&S Café this weekend for some Macmillan's exclusive Victoria Sponge and coffee and then on the day I will be joining Macmillan's Coffee Morning at my daughter's school… and you?