MATERIALS
simmering baby blue nail polish for the base
white nail art pen (nail polish with thinner brush)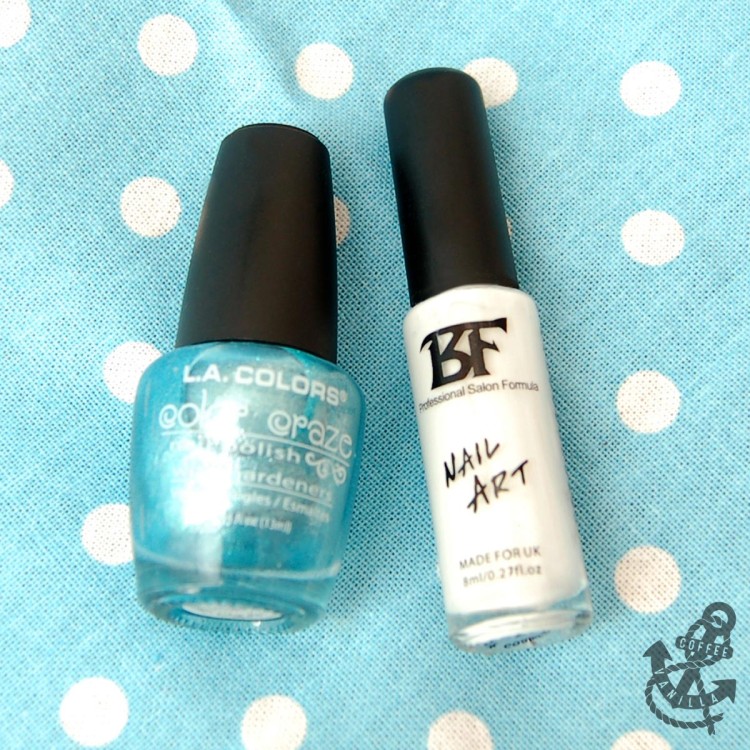 METHOD
Paint all nails with baby blue colour for the base. (I had to do 2 layers to make the colour darker.)
Then using white nail art pen draw three lines and smaller strokes on the right corner of each nail.
Then make some white dots around the snowflakes.
Finish with a quick coat of baby blue nail polish for the white pattern to be less obvious.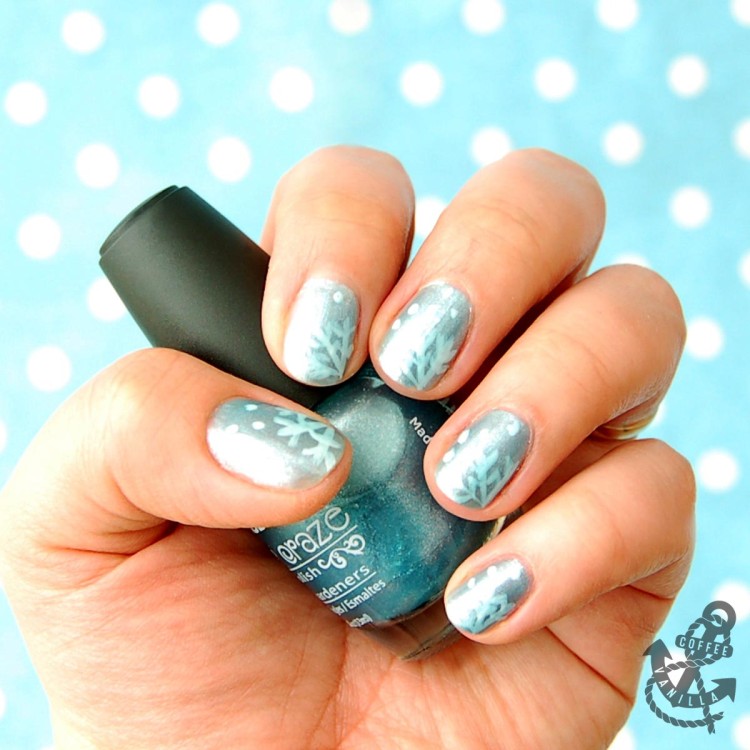 NOTES
More health & beauty tips.
More DIY ideas.
More Winter themed articles.