This is very quick yet delicious couscous salad recipe that can be served either warm or cold and will make great midweek dinner, lunch or even party food.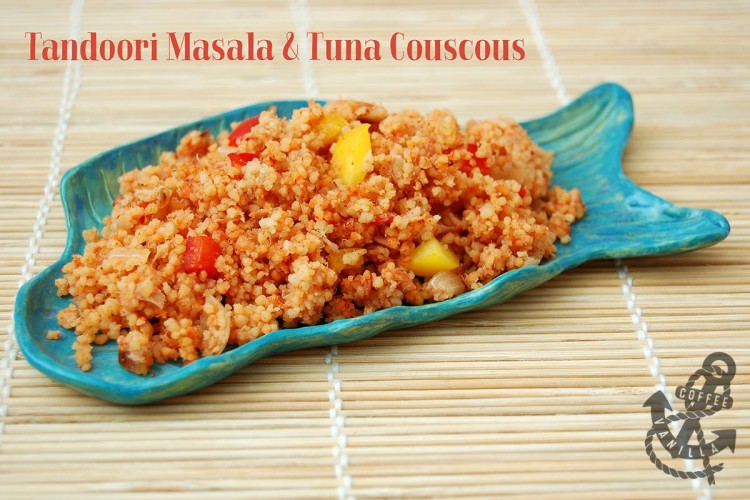 INGREDIENTS
500 g couscous
700 ml boiling water
2 vegetable cubes
3 tbs tandoori masala seasoning
400 g tin of tuna in oil
2 bell peppers  – I used red & yellow (diced)
2 onions (diced)
2 tbs of butter for frying onions
juice of 1 lemon
sea salt – optional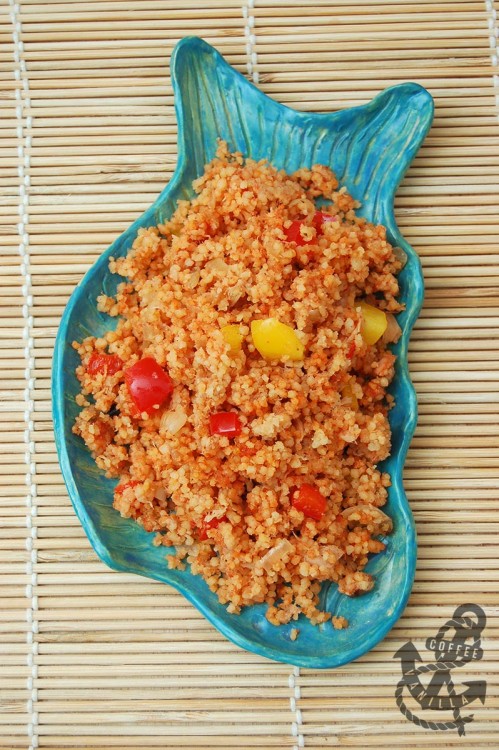 METHOD
First on the bottom of large caramelize onions on butter.
In a jug dissolve cubes in boiling water, add also tandoori masala powder.
Once onions are nicely browned combine them with couscous and heat for a while stirring constantly.
Add also flaked tuna, lemon juice and stir some more.
Pour as well stock into the pot and heat for a while longer.
Remove from fire and leave aside for couple of minutes.
In meantime dice the peppers and fold them into the couscous.
Season to taste with some sea salt if necessary.
Serve while still warm or chilled.
Serves  5 people as a main dish or many more as a snack.
NOTES
If you have time grill diced peppers for even more flavoursome couscous.
Top with some pickled chilli peppers for extra heat.
I made this fish shaped plate during the art classes I attend.