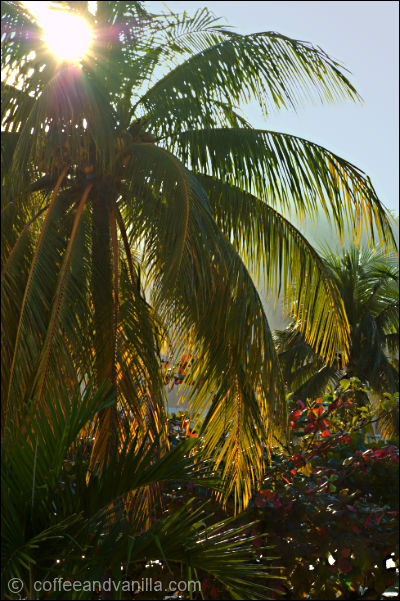 Because my own 3rd wedding anniversary is approaching next week I was wondering what kind of gift  should I give to my husband. So far we have managed to celebrate our anniversaries according to traditional gift list: it was paper first, then cotton and this year it will be leather…
This is list of both traditional and modern wedding anniversary gift ideas… to be honest I did it a bit for myself as well so I won't have to search Google again next year ;)
Historically wedding anniversaries originate from the times of Roman Empire, when husbands used to crown their wives with wreaths depending on the years of marriage, so for instance on the 50th anniversary the wreath was made out of gold.
Traditional wedding anniversary present ideas are also closely related to the names of particular anniversaries, hence 25 years of marriage is called a silver wedding anniversary etc.
According to this list I will have to wait still 13 years for my dream mocha pot, 40 years for the cruise of my life (my husband and I we have met while working on the Carnival ship) and I will definitely won't be around any more to get my 10 K diamond (!)
Modern (& TRADITIONAL) Anniversary Presents
1st – clock (PAPER)
2nd – cotton  (COTTON)
3rd – crystal & glass (LEATHER)
4th – electrical appliance (FRUITS & FLOWERS)
5th – silverware (WOOD)
6th – wood (CANDY/SWEETS & IRON)
7th – desk set (WOOL & COPPER)
8th – linen & lace (BRONZE & POTTERY)
9th – leather (POTTERY/CHINA & WILLOW)
10th – diamond jewellery (TIN & ALUMINIUM)
11th – fashion jewellery (STEEL)
12th – pearls & coloured gems (SILK & LINEN)
13th – textile & fur (LACE)
14th – gold jewellery (IVORY)
15th – watch (CRYSTAL)
16th – silver hollowware such as coffee pot & peridot or aquamarine (TOPAZ)
17th – furniture (CITRINE & AMETHYST)
18th – porcelain (OPAL)
19th – bronze (TOPAZ & AQUAMARINE/BLUE BERYL)
20th – platinum (PORCELAIN/CHINA)
21st – brass & nickel (IOLITE)
22nd – copper (SPINEL)
23rd – silver plate (IMPERIAL TOPAZ)
24th – musical instrument (TANZANITE)
25th – sterling silver & iris flower (SILVER)
26th – original picture or art
27th – sculpture
28th – orchid
29th – furniture
30th – diamonds (PEARLS)
31st – time piece
32nd – conveyance
33rd – amethyst
34th – opal
35th – jade (CORAL)
36th – bone china
37th – alabaster
38th – beryl & tourmaline
39th – lace
40th – ruby (RUBY)
41st – land
42nd – real estate
43rd – travel
44th – groceries
45th – sapphire
46th – original poetry
47th – book
48th – optical goods
49th – luxuries
50th – gold (GOLD)
51st – blue sapphire
52nd – ruby
55th – emerald (EMERALDS)
60th – diamond (YELLOW DIAMOND)
65th – star sapphire, grey
70th – star sapphire, purple
75th – diamond & gold (DIAMONDS & GOLD)
80th – diamond & pearl
85th – diamond & sapphire
90th – diamond & emerald
95th – diamond & ruby
100th – 10 carat diamond
NOTES
You may wonder what the above photo has to do with the wedding anniversaries? Well, not much, except that this is image from our honeymoon in Jamaica I found on my husband's computer as mine crashed yesterday and I can't access my files or programs until new motherboard and other parts will arrive.
Big thanks to Pixlr for saving my life with possibility to edit this picture online.