When you have pretty melamine plates you want to dine outdoors at any occasion… breakfast, lunch and dinner time.
All pictured below tableware came, a bit by coincidence, from HomeSense, including the plastic glass and even the tray. The plates are new addition to our collection and they are from new HomeSense al fresco range that my little assistant and I got recently in our local branch. Aren't they pretty?
And they look even better when used to serve delicious summery dish like the ice cream topped waffles I made for my girls, enjoy!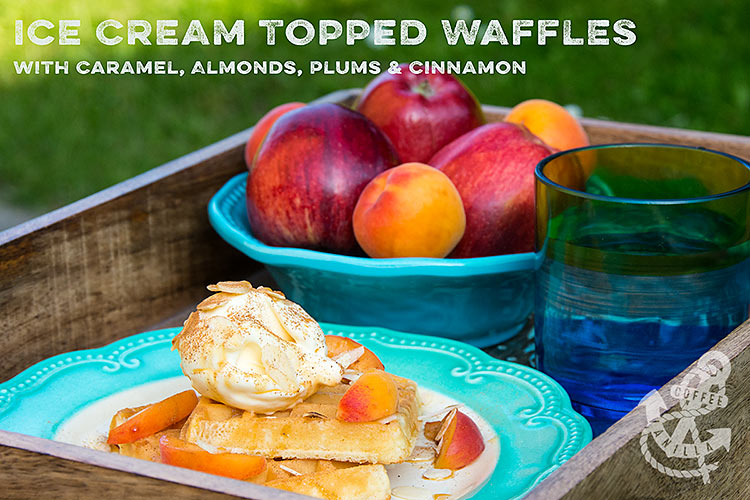 INGREDIENTS
2 waffles (best homemade)
2 small plums (chopped)
1 – 2 scoops of vanilla ice cream
small handful of almond flakes (toasted)
caramel sauce (like the one for coffee)
few pinches of ground cinnamon
METHOD
Toast the waffles if they are not freshly made, but store bought.
Top them with ice cream, chopped plums, and toasted almond flakes.
Drizzle with caramel sauce.
Sprinkle with cinnamon and enjoy immediately!
Serves 1.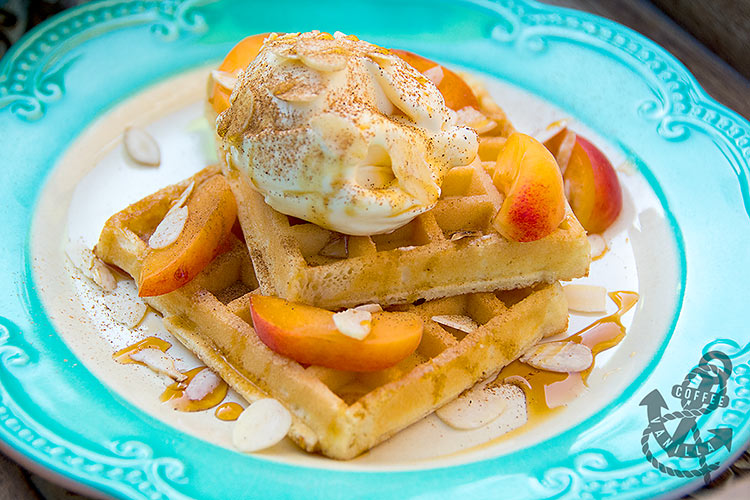 TIPS
Replace plums with fresh nectarines or peaches or other seasonal fruits.
If you don't have ice cream on hand try using whipped cream or thick yogurt instead.
Almond flakes can be substituted with blanched hazelnuts here.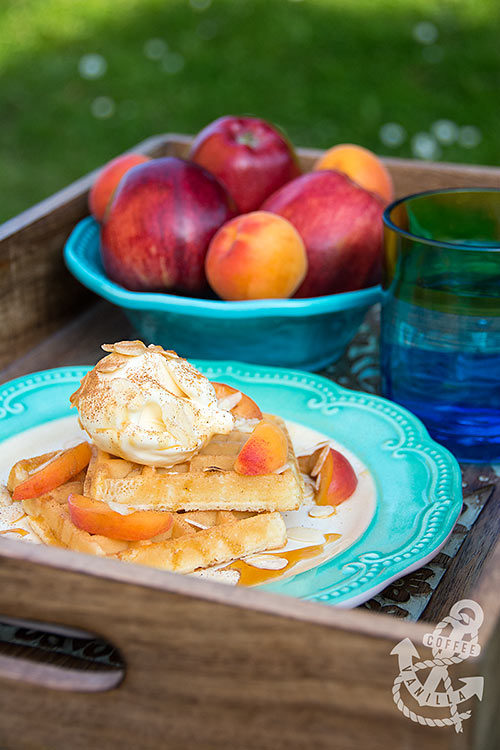 NOTES
I'm submitting this post to Eating Al Freco link-up hosted by Munchies & Munchkins.
More HomeSense dining alfresco products will be featured in May Tried & Tested in first days of June, stay tuned.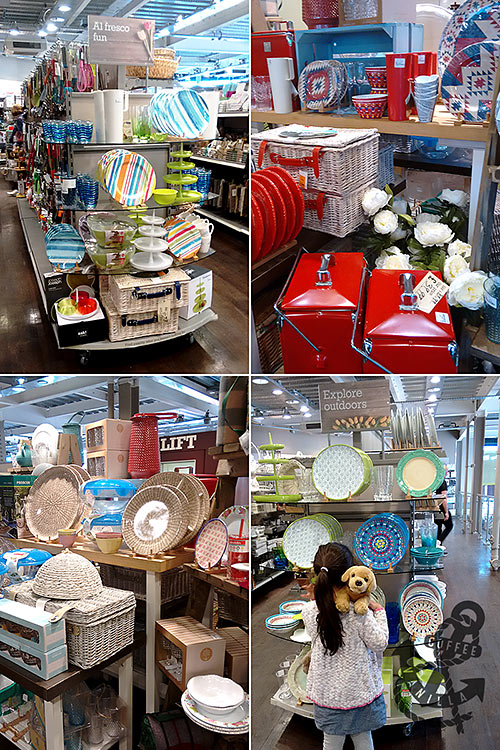 DISCLOSURE: We have received HomeSense gift card to purchase al fresco tableware for purpose of this article. All opinions expressed here are our own and we retained full editorial control.