[recipe originally from Kalyn's Kitchen]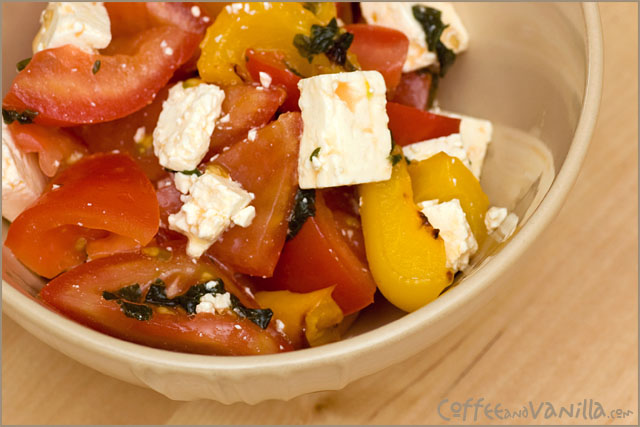 INGREDIENTS
4 large yellow or red tomatoes (chopped coarsely)
2 red / yellow sweet red bell peppers (chopped coarsely)
½ cup fresh / frozen mint leaves (chopped)
200g feta cheese (cut into cubes)
2-3 tbs olive oil
1 tbs lemon juice
METHOD
First grill chopped peppers in 200°C (392°F) till they are starting to get brown.
Place them in large mixing bowl and let them cool down.
Add olive oil, lemon juice and mint leaves.
Then tomatoes and feta cheese, stir gently.
Serve to the plates.
Serve 4 people as a side dish.