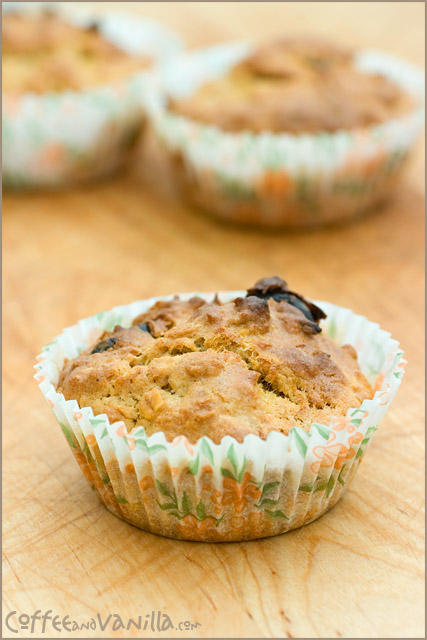 INGREDIENTS
1½ cup plain flour
1 tbs baking powder
½ tsp bicarbonate of soda
½ cup raisins
⅔ – 1 cup soft dark brown sugar
1 cup uncooked oats / oatmeal
1½ tsp ground cinnamon
2 cups shredded carrots (about 2)
½ cup milk (or a little bit more)
2 eggs (slightly beaten)
100g butter (melted)
1 tsp vanilla extract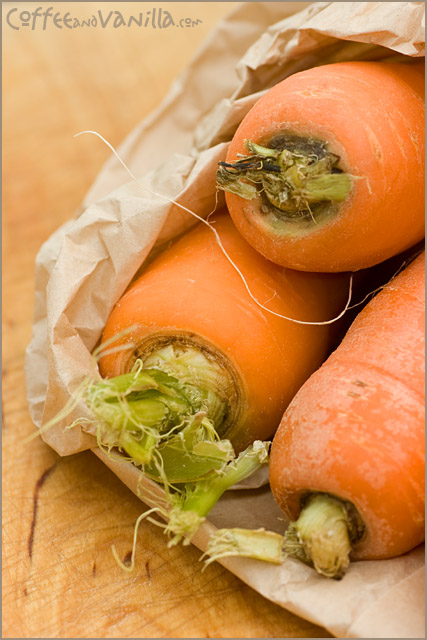 EQUIPMENT
muffin tray
paper or silicone muffin cases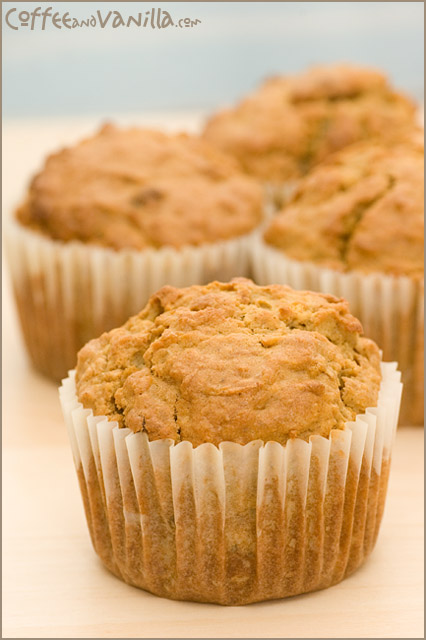 METHOD
Preheat the oven to 180°C (356°F).
Combine flour, baking powder, baking soda, sugar, oats, cinnamon in a mixing bowl. Add milk, eggs and vanilla extract. Then add melted butter, raisins and carrots. Stir one more time. If dough is too hard add a little bit more milk.
Line a muffin tray with muffin cases, and then fill each case to just above the muffin tray level.
Bake for about 25 minutes, reducing heat towards the end of baking if top of the muffins getting brown too quickly.
This recipe makes 12 normal size muffins or 24 smaller ones (like on the first picture).