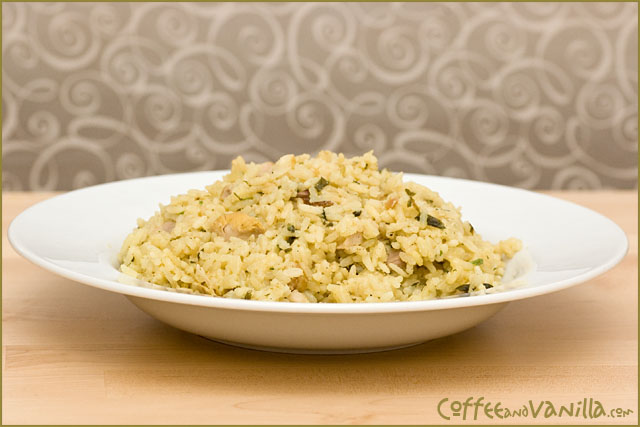 INGREDIENTS
for risotto
4 cups easy cook rice
7½ cups water
1 chicken cube
handful of dried chives or some fresh chopped chives or spring onions
grated cheese
ground black pepper
½ tbs garlic powder
"Tarragon Chicken" or any other cooked chicken for 4 people (skin and bones removed, chopped)

for Tarragon Chicken
chicken pieces for 4 people (4 chicken breasts or 8 drumsticks, tights etc.)
2-3 tbs grape seed oil
1½ cup water
2 chicken cubes (10g each)
3 tbs dried tarragon
½-1 tsp turmeric
METHOD
To prepare "Tarragon Chicken" fry chicken on oil till golden, add water, cubes and tarragon, cover and cook till chicken is ready and most of the water gone.
In meantime in covered pot cook rice with water, chives, garlic powder and chicken cube.
When is ready stir in chopped chicken and grated cheese.
Serve to the plates.
Serve 4 people.