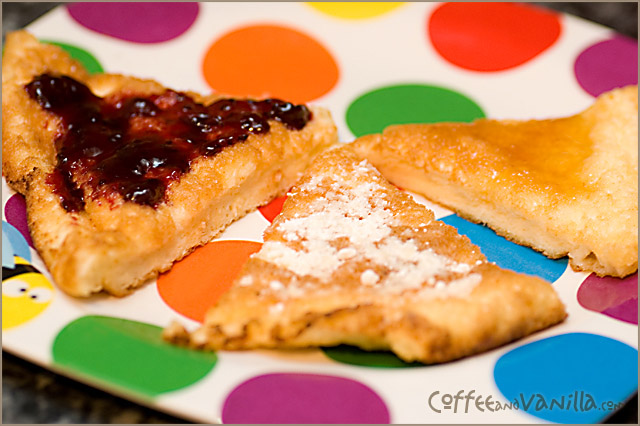 INGREDIENTS
6 eggs
3 tbs all purpose four
3 tbs potato flour
unsalted butter for frying
milk (if mixture is too thick)
METHOD
Separate yolks from egg whites.
Mix yolks with flours, if it is too thick add a little bit of milk.
Beat egg whites till they stiff.
Stir in yolks into egg whites.
Melt butter on frying pan and pour half of the mixture into it.
Fry omelette on low/medium fire on both sides.
Repeat the same with the rest of the mixture.
Serve with maple syrup, jam, honey, icing sugar or anything else you like.
Makes 2 large omelettes.