INGREDIENTS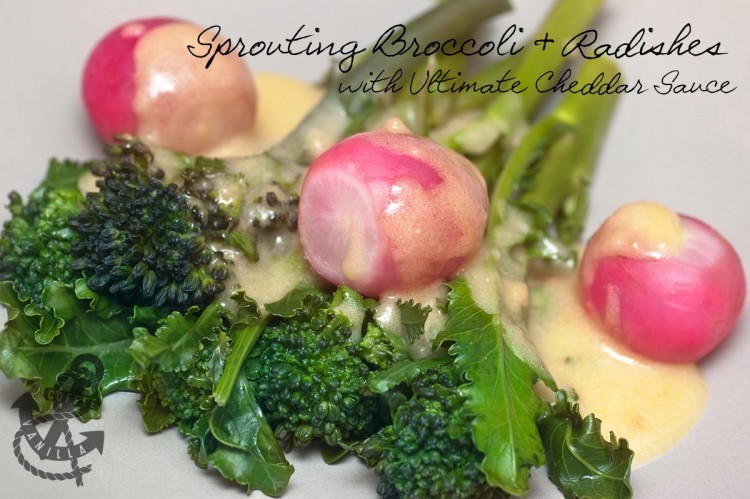 for the sauce
3 tbs plain flour
30 g unsalted butter
400 ml water
2 small vegetable cubes or 1 bigger
100 g mature Cheddar or other strong cheese (chopped)
1 tsp garlic powder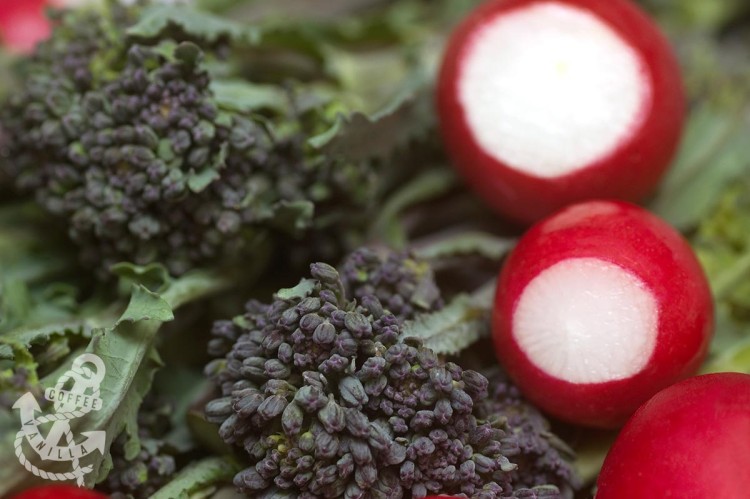 METHOD
In a saucepan heat flour and butter stirring constantly until bubbling.
Dissolve cubes in boiling water.
Gradually stir in bullion into the saucepan, bring to boil, add cheese, garlic powder and continue cooking for about 5 minutes or until cheese is melted.
In meantime steam or cook in a little bit of water broccoli and radishes.
Serve sauce over steamed veggies.
Serves 4 – 6 people as a side dish.
NOTES
This Cheddar sauce will work well with other steamed / cooked veggies such as cauliflower, string beans, asparagus or baby leeks.