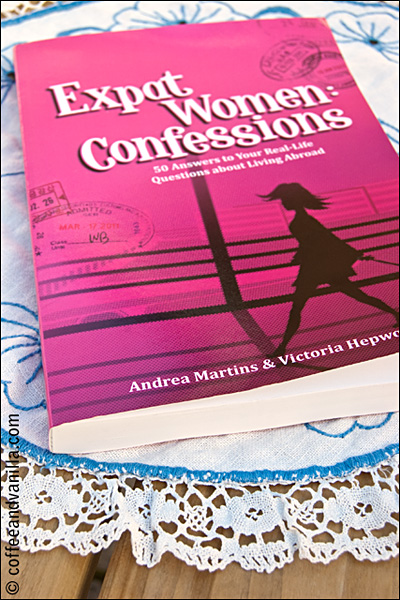 I while ago came across "Expat Women: Confessions – 50 Answers to You Real-Life Questions about Living Abroad" written by Andrea Martins & Victoria Hepworth and published by Expat Women (available from Amazon.co.uk and Amazon.com).
If you are an expat woman many of mentioned problems may not concern you at all but some will and advice found in this book can be extremely valuable. At first I thought to myself that is not for me, I'm doing fine and none of that describes me… but then I realized that worries I have may actually be partly caused by being expat and knowledge that others share the same feelings and experiences can be very helpful.
In case you are planning to move to different country, moved already and struggling to find yourself in a new environment or simply have some questions you should probably get this book as there is a big chance you will find your answers right there. Whenever  there is an option it is better  to read this book before moving abroad as some of the dilemmas you may want to discuss with your partner or family before finding yourself in a new place.
"Expat Women: Confessions" is collection of 50 real life questions which are answered quite deeply but at the same time in very universal manner, so anyone can adjust it to their own situation and the country they moved to. The book won't resolve your problems but will direct you were to look for help first. The book is structured this way that each chapter is a new question, what make it easy to read as you don't have to read it in order.
Even supposing you are completely happy with your expat life you may find interesting reading about other women problems and be glad that they are not yours. Therefore I highly recommend this position to all expat women all over the globe.
"Expat Women: Confessions"
AUTHORS: Andrea Martins & Victoria Hepworth
PUBLISHER: Expat Women
FORMAT: Paperback
SIZE: 152 x 229 x 15 mm
PAGES: 274
LANGUAGE: Eng­lish
ISBN: 9780980823608
PUBLISHED: 5th May 2011
With thanks to Suzanne of Expatwomen.com for complementary copy of the book.
You can find parts of this arti­cle between my other reviews on Ama­zon web­site.