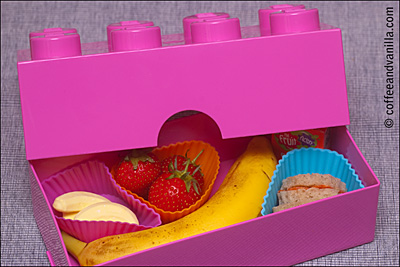 Lunchbox # 114 (for 6 year old girl)
pepperoni sandwiches made with homemade Five Minute Bread
strawberries
banana
pieces of dried fruits (apricots & sultanas)
couple of banana shaped jellies
strawberry yogurt (not pictured)
tropical juice drink (not pictured)
bottle of water (not pictured)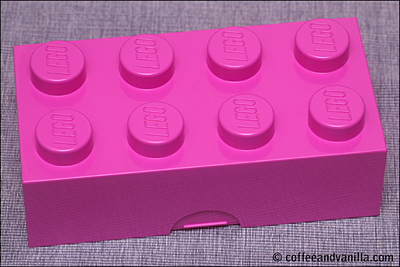 Everything placed in LEGO lunchbox and placed together with icepack inside insulated Charlie & Lola lunch bag.
More lunchbox ideas can be found here: Lunchbox Food.
And here you can read about Packing Children Lunches.
Some of the lunchbox accessories can be found in my Amazon aStore.
NOTES
This is my entry for my own event: "Wholesome Lunchbox". If you want to participate, please submit your entry through Flickr group before 15th of each month.