[inspired by The Kitchen Sink]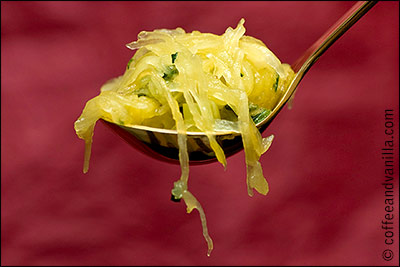 INGREDIENTS
1 large or 2 small spaghetti squashes (about 1500g)
2 tbs unsalted butter
2 handfuls of freshly chopped flat leaf parsley
1 small bunch of spring onions (chopped)
1 whole garlic (peeled and sliced)
sea salt to taste
Parmesan cheese (grated)
a little bit of olive oil
EQUIPMENT
roasting tray
metal ice cream scoop or sharp spoon
large frying pan or wok
silicone brush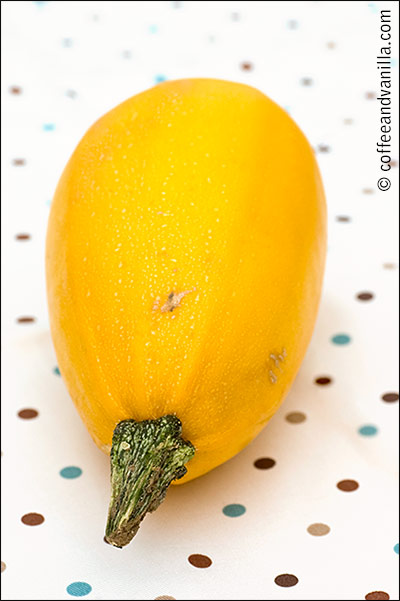 METHOD
Preheat oven to 180°C (356°F).
Cut each squash lengthwise in half, remove seeds using ice cream scoop or sharp spoon.
Brush squashes with olive oil and place on baking tray open side up, bake for about 25 minutes or until soft.
In meantime fry on butter chopped garlic and spring onions until garlic start getting golden brown.
Turn of the fire and stir in parsley.
When squashes are ready with the top of the fork take out insides of the squash from the skin, squash flesh should create spaghetti like strings.
Place them in frying pan with garlic, stir well, season with salt and freshly ground pepper.
Serve to the plates, sprinkle with grated Parmesan.
Serves 2-4 people as a side dish.