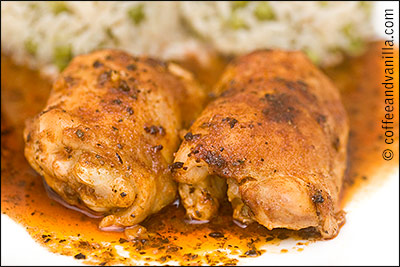 INGREDIENTS
1 kg chicken tights – about 8 small ones (skin removed)
for the glaze
EQUIPMENT
silicone brush
roasting tin
METHOD
Place chicken tights in non stick roasting tin, bone side up.
Brush with half of the glaze.
Bake in 160°C (320°F) for about 20-30 minutes.
Then turn tights, brush with the rest of the glaze and bake for another 20-30 minutes.
Serves 4-6 people.
Looking for more glazed meat recipes?
You may want to try this impressive glazed ham in Coca-Cola by Michelle.