Does anyone remember this quiz?
Quiz # 2 – Prize: Green Apple Cotton Bag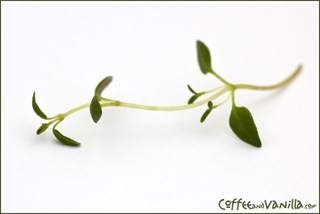 The correct answer is: lemon thyme.
I did not realize I made it so hard… I promise that the next quiz will be a little bit easier ;)
And now it is time to announce the winner with the only fully correct answer: David Hall of Book The Cook from UK.
Congratulations David :) !!