This is something we have originally made with my daughter for the 52 Week Photo Challenge and week dedicated to pop culture.
We like it so much that we will definitely be trying it again soon as an easy, DIY party dress up. If you have more time than we did, spread the dots all over the neck, arms and other uncovered skin bits and find some matching outfit in bold colours and patterns.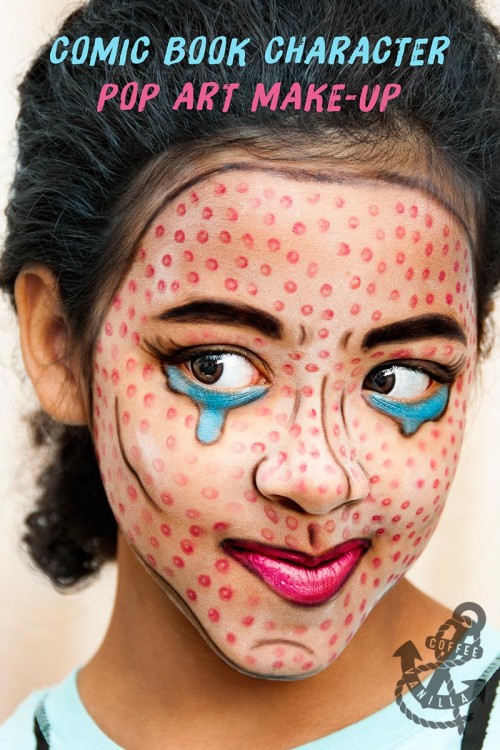 EQUIPMENT
white eye shadow as the foundation
black eye liner for all the outlines, brows and lashes
blue eye crayon for the tears
pinkish red lip liner for the lips and benday dots / print pattern
shiny white eye crayon for the highlights on the lips and tears
hair chalk for the highlights in the hair – optional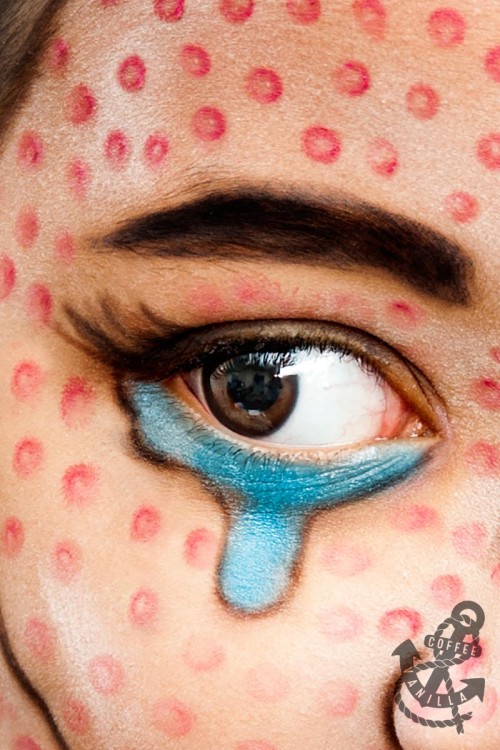 NOTES
More DIY dress up ideas.
More craft projects.
More recipes and other projects for kids.