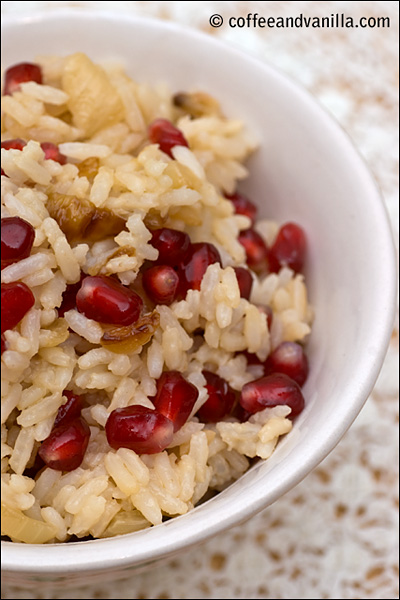 INGREDIENTS
3 cups easy cook rice (500g)
6 cups water
seed of 1 large pomegranate
2 quite large onions (chopped)
4 garlic cloves (chopped)
4 tbs unsalted butter (about 25g)
Cayenne pepper or chilli flakes to taste
sea salt to taste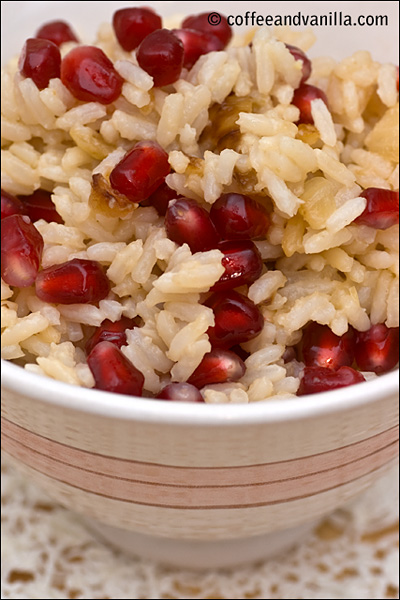 METHOD
Cook rice with water in a pot with lid.
In meantime fry onions, garlic and chilli flakes (if used) on butter until browned. Stir in cooked rice, season to taste with salt and Cayenne pepper (if used). Remove from fire, stir in pomegranate seeds are serve immediately.
Serve 6 people as a side dish.