[recipe adapted from "Mainly Vegetables" by Colin Spencer]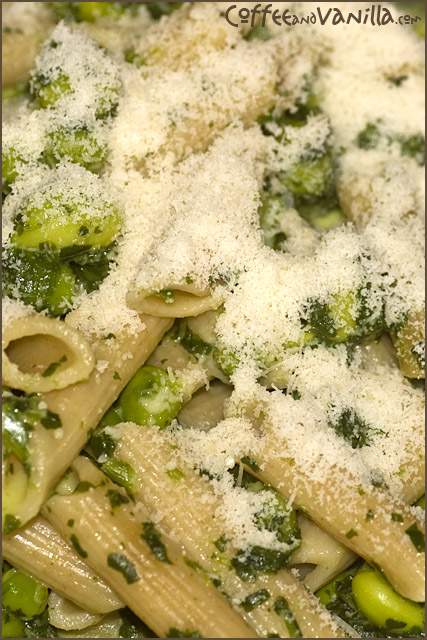 INGREDIENTS
500g wholemeal penne pasta
300g frozen peas
300g frozen baby broad beans
600g frozen spinach
50g unsalted butter
bunch of spring onions (chopped)
80g grated Parmigiano-Reggiano / Parmesan cheese
3 tbs chopped fresh / frozen parsley
200 ml crème fraiche
salt
ground black pepper
METHOD
Cook pasta in salty water, drain and leave aside.
In meantime cook peas and broad beans in sauce pan with a little bit of water till soft.
In large frying pan or wok cook spinach on butter till there is no more water. Add spring onions and parsley and cook for couple more minutes. Leave aside to cool down, stir in crème fraiche.
In a large container mix pasta, spinach and beans, season with salt, pepper and half of the grated cheese.
Serve to the plates, sprinkle with the rest of Parmiginao-Reggiano cheese.
Serve 4 people.