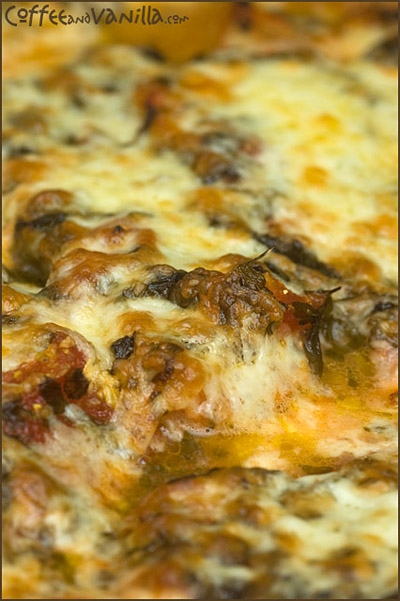 INGREDIENTS
900g frozen white fish fillets, for instance Haddock
400g tin of chopped tomatoes
1 tbs Vegeta (vegetable seasoning) or Adobo seasoning
½ cup chopped fresh or frozen parsley
1 tbs lemon juice
25g unsalted butter (chopped)
grated cheese (I used milk cheddar)
potato flour – optional
EQUIPMENT
large roasting dish
METHOD
Preheat oven to 180°C (356°F).
Place fish on the bottom of roasting dish, sprinkle with Vegeta and parsley, pour over tomatoes.
Sprinkle on the top chopped butter and place in the oven. When fish is ready but there is still excess water sprinkle with grated cheese and put back to the oven.
When cheese starts getting golden brown remove from the oven.
Serve to the plates.
If gravy is still too watery move it to the saucepan, add some potato flour and heat stirring constantly.
Pour over the fish.
Serve 4 people.