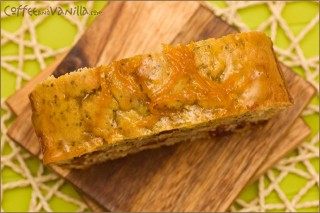 INGREDIENTS
for the cake
2½ cups plain flour
1 tbs baking powder
4 eggs
½ cup of milk or a little bit more
1 orange (zest and juice – about ½ cup)
1 cup golden caster sugar
¾ cup / 150g melted butter
½ cup dried cranberries
4 tbs poppy seeds
for the glaze – optional

1 orange (zest and juice – about ½ cup)
1 cup icing sugar
1 tbs of butter to grease the tins
EQUIPMENT
whisk
mixing bowl
medium non-stick pot
two x 11×22 cm (4.5 x 8.5 in) non-stick loaf tins
lemon/orange zester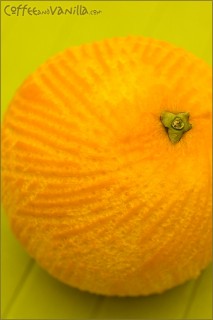 METHOD
Melt butter with sugar, milk and leave aside for a while to cool down. In a bowl mix flour and baking powder, add cooled down butter and gradually add eggs, orange zest, poppy seeds and orange juice, mixing with whisk all the time. At the end fold in also cranberries.
Pour mixture into buttered tins and bake in the the oven preheated to 160°C (320°F) for about 45-55 minutes.
Ready cake should have cracks on the top, should be moist but not sticky inside, use skewer to check.
Remove cakes from the tin and let them cool down.
In meantime prepare glaze, combining in the pot sugar with orange juice and zest. Heat over low fire until mixture is bubbling and start having consistency of syrup. Allow the glaze cool down a little bit before pouring over the loaves. Let the glaze fill all the cracks in the cakes. Place in the fridge until glaze is completely cold and more steady.
Enjoy!
Make about 16-20 servings.
Store in the fridge wrapped in aluminum foil or in air tight container.
Butter can be replaced with some neutral oil.
It would be perfect cake for Father's Day as it contains all my dad favourite things: orange peel, cranberries and poppy seeds…