Nutmeg is the seed of the nutmeg tree fruit, it's egg-shaped and 2 – 3 cm long.
It can be used in sweet and as well savoury dishes or even in coffee.
Outer layer  of the nutmeg seed (red, net like membrane) is called mace, making nutmeg the only tropical fruit that is a source of two different spices.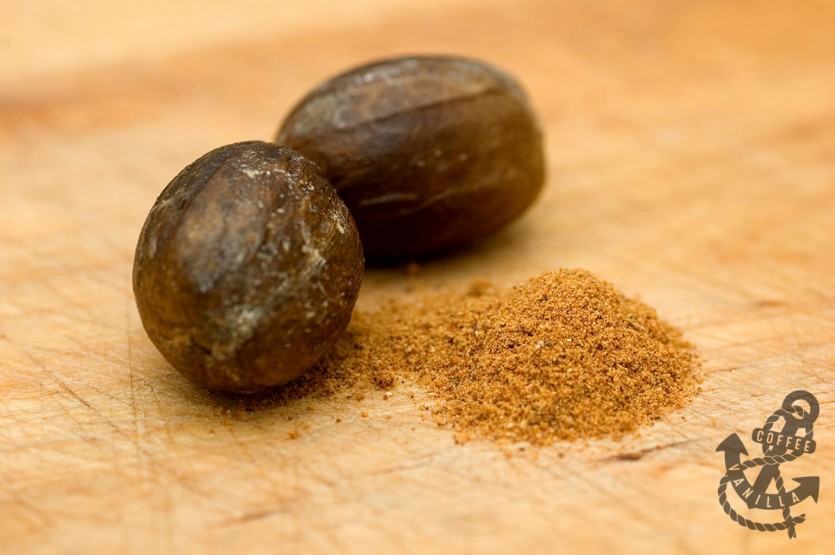 NOTES
If you are looking for nutmeg recipes try Banana Nut Bread, Polish Mulled Beer with Honey & Spices, Spiced Sour Plum Pancakes or Potatoes with Nutmeg & Onions.