"Madagascar 3 – Europe's Most Wanted" video game by D3Publisher is based on DreamWorks' animation at the same title and available for Wii, Nintendo 3DS, Nintendo DS, Xbox 360 and PlayStation3. We know games based on movies are not always done well, and I was hoping that "Madagascar" would be an exception.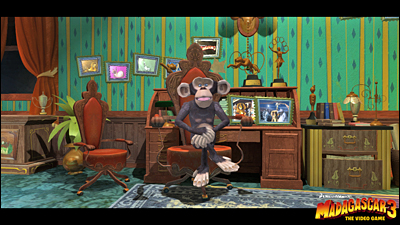 In the game players can put themselves into role of their favourite "Madagascar" characters like including Alex the Lion, Marty the Zebra, Melman the Giraffe, and Gloria the Hippo.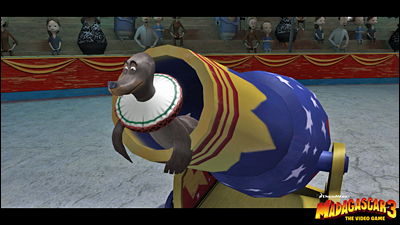 The game takes a "Lego" approach where characters have different abilities and you have to switch characters to complete tasks. In this regard it provides a bit more enjoyment when played in 2 player mode, then you avoid the constant switching back and forth between characters.
The plot of the game is not far from the movie, basically you are instructed by the penguins on your mission to fetch something and bring it back to where you started. This formula continues across varying cities, rinse and repeat.
There are some enjoyable parts to the game, particularly two-player races through the city streets, pursued by comical security goons.
The voice acting although not done by the original movie actors are quite well done, and some of the dialogue can be funny. However these are not enough to mask the banality of the game, which is further let down by  a fiddly camera and control scheme which makes controlling your character no small challenge in itself. Often times you're staring upwards through the back end of a Giraffe, or Hippo. Otherwise you're  wandering around with no idea what to do next.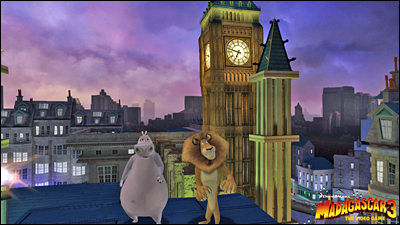 The game include also bonus six circus mini games with each city's circus providing a different level of difficulty. My 7 year old daughter find the main part of the game more than a little frustrating as sometimes  and as a consequence end up spending more time playing the mini games than the main game itself.
The other thing that definitely could be improved are the graphics, completely not what I expected from "Madagascar" series: repetitive backgrounds, lack of textures, frankly ugly graphics which is all, unfortunately, in keeping with games made out of movies… Overall a poor effort.
There are some enjoyable parts to the game…
3 out of 5 stars.
You can find parts of this article between my other reviews on Amazon website.
Game screen shots: courtesy of D3Publisher.
With thanks to D3Publisher & Kelsey from Premier PR for complementary copy of the game.