Lunchbox # 97 (for 5 year old girl)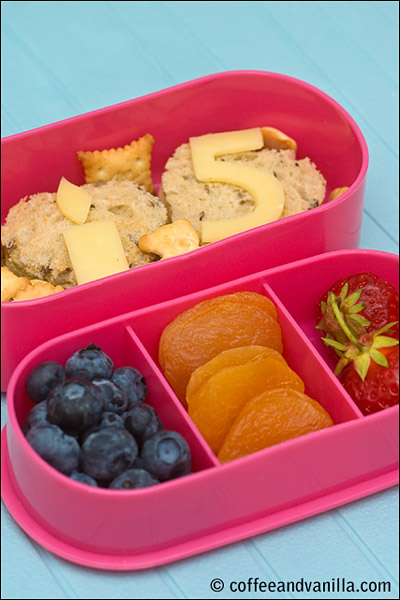 sandwiches made from seeded bread, butter & Emmental cheese, shaped into hearts with cookie cutter
candle and number 5 cut out from the cheese
mini crackers
blueberries
dried apricots
strawberries
blackcurrant juice with in a box (not pictured)
antibacterial gel to wash hands before lunch (not pictured)
wipe wrapped in aluminum foil with birthday stickers, to use after lunch (not pictured)
Everything closed in Hello Kitty lunchbox with a strap and placed together with large ice pack inside insulated Charlie & Lola lunch bag.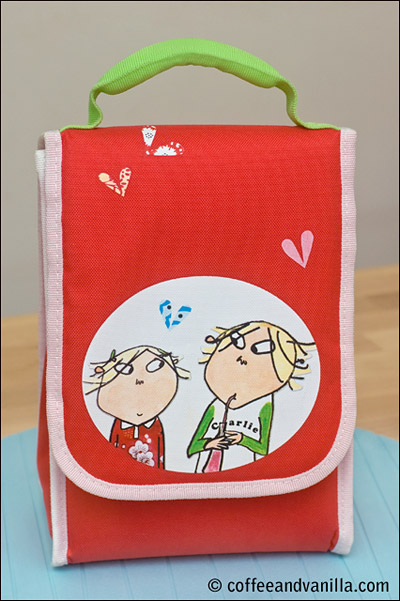 More lunchbox ideas can be found here: Lunchbox Food.
And here you can read about Packing Children Lunches.
Some of the lunchbox accessories can be found in my Amazon aStore.