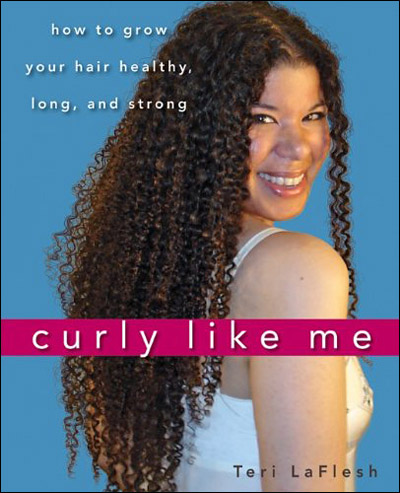 I'm a big fan of Teri's Tightly Curly website for a longer while now. Thanks to her tips I was finally able to manage my daughter's multiracial and very curly hair without having have to use special products or spending hours on them. I wrote about it previously here.
When I heard that she is going to publish Curly Like Me book I waited impatiently and finally when I got it I did read every single page of it within 2 days but still I'm coming back to it whenever I'm in doubt or need to take a look at some hair style images.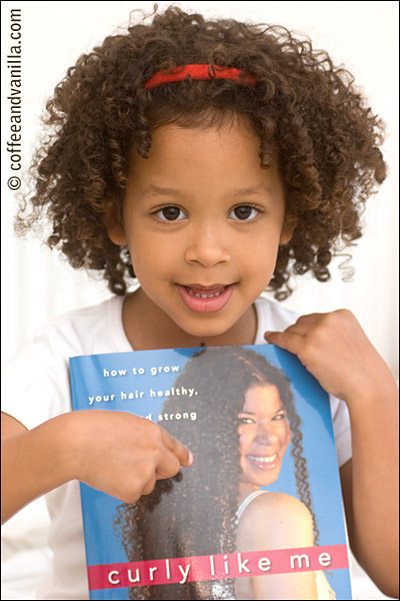 The book is written in very easy to read, funny style… suddenly everything seems to be so simple and you wonder why you did not think of all those things before. I wish to find out about Teri's website and had the book couple of years earlier when my first daughter was born. I wouldn't have to go through shaving her scalp bald at some point when her hair (not cared for properly) turned into one big dread lock that was impossible to save. Now when I'm expecting another baby girl with probably very similar curls I'm confident that I will know what to do from the beginning and hopefully when they grow up they will appreciate beauty of their natural curls and will start using Teri's tips on their own.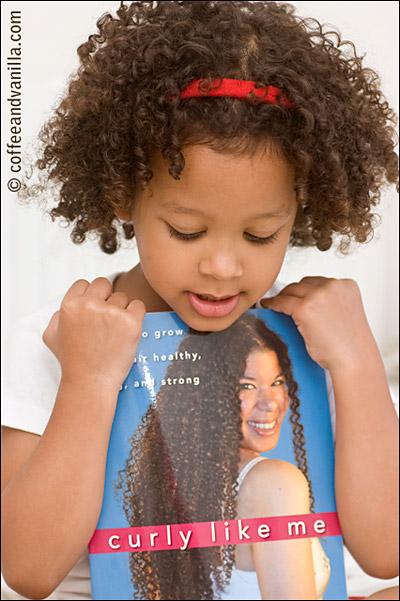 I fully recommend Teri's book is to any parent of multiracial child with very curly hair… it is real time saver, you won't have to spend hours searching for products and trying to comb your little one's hair. But this book is also perfect for anyone with similar hair that would want to learn how to care for them properly and without using damaging chemicals.
I don't know what we would do without it. We are using Teri's techniques ever since…
It can be purchased from Teri's Tightly Curly website or through my C&V aStore.
"Curly Like Me: How to Grow Your Hair Healthy, Long, and Strong"
AUTHOR: Teri LaFlesh
PUBLISHER: John Wiley & Sons
FORMAT: Paperback
SIZE: 231 x 188 x 18 mm
PAGES: 288
LANGUAGE: English
ISBN: 978-0470536421
PUBLISHED: 11th of May 2010
With thanks to Teri for the signed copy of the book and years of advice.
You can find parts of this article between my other reviews on Amazon website.