This pattern can be made with practically any colours as long as there is lighter colour for the line in between two darker colours. I used here light pink nail-art pen for this.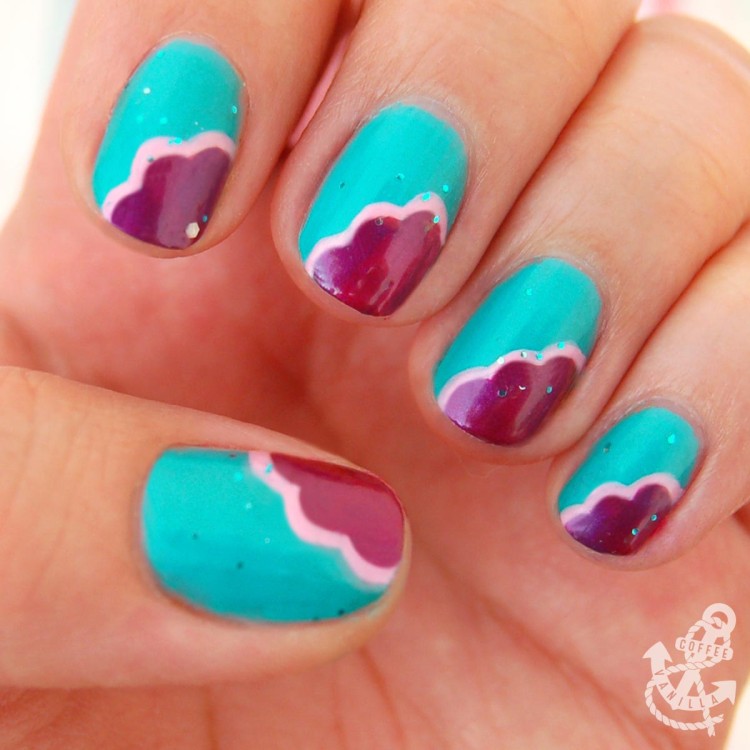 MATERIALS
aquamarine blue nail polish for the base
light pink / cherry blossom nail art pen (nail polish with thinner brush)
red wine / sour cherry nail polish
transparent nail polish with glittery bits, I used aqua but silver would be good as well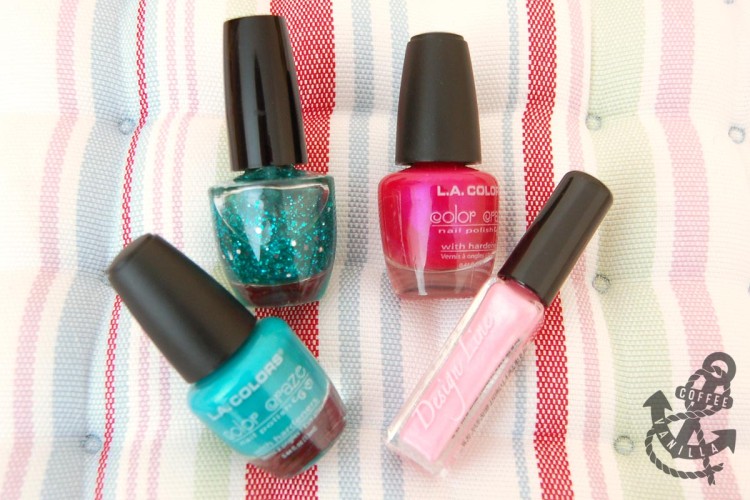 METHOD
Paint all nails with aquamarine colour for the base.
Then draw light pink scalloped outlines (with 3 bumps each) diagonally across each nail using nail art pen.
Fill the lower areas with 3 strokes of dark pink nail polish.
If necessary correct the outlines with the light pink nail art pen.
Finish with a coat of glittery nail polish.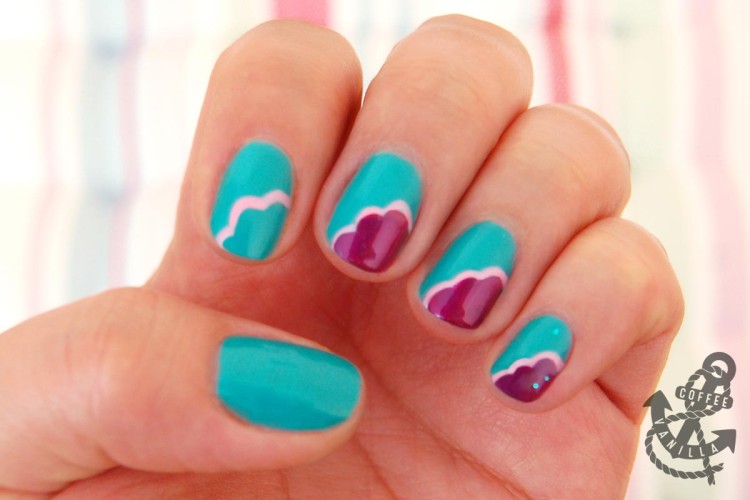 NOTES
More nail art design patterns: Quick & Easy Nail Art For All Seasons.
More health & beauty tips.