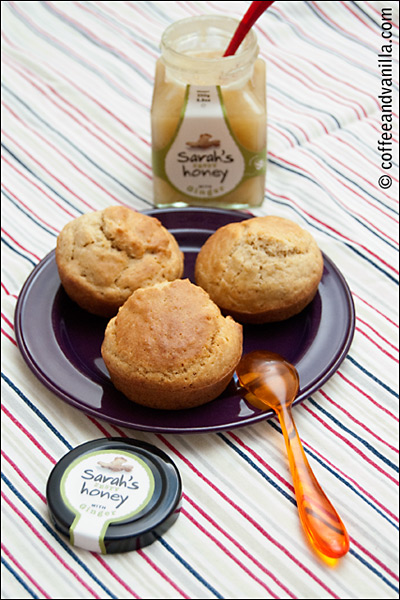 Saint Patrick is the patron of Ireland and  St. Patrick's Day is a public holiday that takes place on the 17th of March in the Republic of Ireland, Northern Ireland, Newfoundland and Labrador and in Montserrat. But on the island of Montserrat in the Caribbean St. Patrick's Day pay tribute to unsuccessful slave uprising that took place on the same day back in 1768. St. Patrick's Day is also celebrated in countries such as Great Britain, Canada, USA, Argentina, Australia, Japan, Korea and New Zealand and many more places all over the World to commemorate the Irish culture.
Originally blue was the colour associated with Saint Patrick Day but over the centuries it turned into green because of the shamrock (symbol of Ireland) that were worn on that day as well as green solder uniforms.
With St. Patrick Day just round the corner it is good to get ready and stack up some Irish goodies. This week I was testing Helen's Brilliant Scone Mix (£ 2.49) and Sarah's Zesty Honey with Ginger (€2.89).
I have never been big fan of scones maybe because all those I ate before were quite heavy and rather dry. Helen's Brilliant Scone Mix is wheat, yeast and gluten free so I really did not expected it to taste extraordinary. To my big surprise the scones turned out to be delightful: light, fluffy (almost like muffins), buttery and slightly sweet. I can freely say they were the best scones I have ever had and easy to make, too. It took me less than 2 minutes to mix it up and pour into muffin/scone tray. The sachet says that the mix makes 8-10 scones, I have stretched it to 12 scones that is why mine are a little bit smaller, flatter than those on the picture from the package.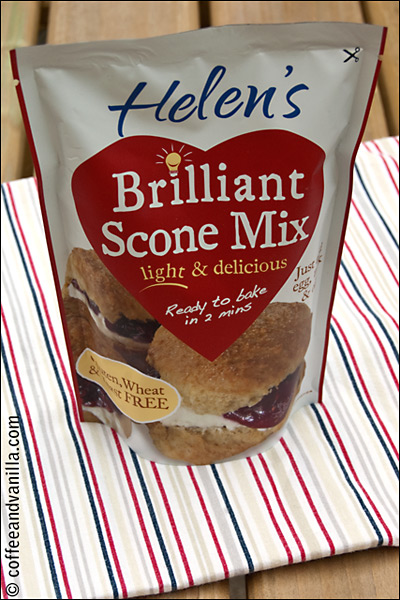 I haven't tasted any flavoured honey before and I must admit that is something really worth trying out… ginger and honey are perfect combination, just to enjoy on freshly baked, buttered scones or even with plain bread. I tried it also on roasted carrots and now it is our family favourite way of eating them. It is worth mentioning that Sarah's Zesty Honey with Ginger is free from any artificial colours or flavours, just pure honey with ginger (10%). If ginger is not your thing there are other exciting flavours from the same range to choose from: Warming Honey with Cinnamon, Zingy Honey with Lemon, Joyful Honey with Orange, Scrummy Honey with Sour Cherries, Tasty Honey with Walnuts, Beautiful Honey with Blueberries or Heavenly Honey with Raspberries.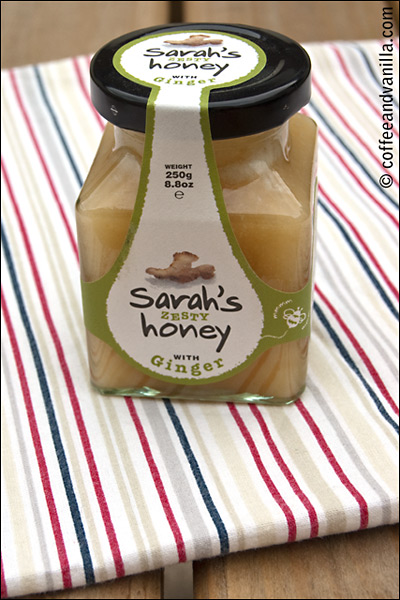 I still have Helen's Brilliant Bread Mix to try out so stay tuned… I will be testing it this weekend (!)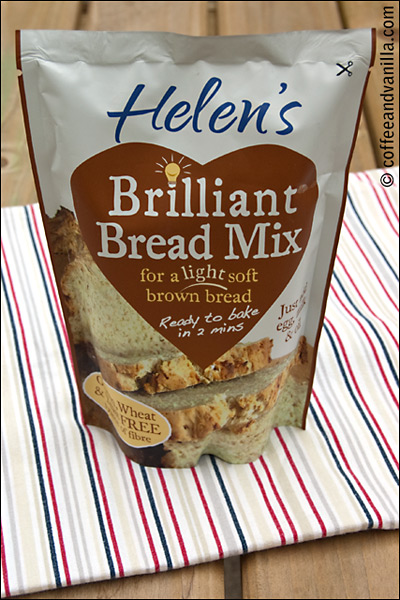 DISCLOSURE: I received Helen's Mixes from Helen's Healing Foods and Sarah's Zesty Honey from Mileeven Fine Foods for review purposes. I was not financially compensated for this post. All opinions are my own. 
Irish recipe ideas:
Traditional Irish lamb stew from Greedy Gourmet