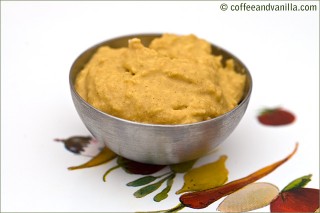 INGREDIENTS
for the sauce
200g bar of creamed coconut
2 large – 4 small tomatoes (chopped coarsely)
1 onion (chopped)
2 tbs Caribbean mild curry powder
½ lemon juice
2 Maggi cubes (4g each) or salt to taste
½ cup of hot water
for the white fish fried in butter
600g white fish fillets (if from frozen, defrosted), chicken breast can be used optionally
plain flour
unsalted butter to fry or oil
sea salt – optional
1 kg new baby potatoes
fresh dill (chopped)
EQUIPMENT
small saucepan for the sauce
non-stick frying pan to fry fish or chicken
hand blender
METHOD
In a small saucepan place all ingredients for the sauce and simmer until tomatoes are soft and coconut melted, blend and leave aside.
Pat dry fish or chicken (make sure breast is not too thick so it will cook properly), deep in flour and place on hot frying pan with melted butter. Fry for couple of minutes on each side, with chicken it can take a little longer.
Serve topped with coconut cream and some boiled baby potatoes sprinkled with dill.
Serve 4 people.
Optionally you can use this sauce to cook chicken in it (especially chicken breast).
This recipe make much more sauce than needed for 4 people but you can use it cold as a paste / sauce for the sandwich, perfect with chicken ham and fresh baguette.