A bit different take on traditional French toast recipe: one sweet – spiced with cinnamon and nutmeg, second savoury with spicy paprika and garlic.
INGREDIENTS
½ of baguette or similar bread (sliced)
3 tbs of unsalted butter
for Spicy Paprika & Garlic Toast
3 eggs (lightly beaten)
3 pinches of salt
½ tbs paprika powder
½ tsp chilli flakes or 2-3 pinches of Cayenne pepper
1 tsp garlic powder
grated Parmesan cheese to sprinkle
for Cinnamon and Nutmeg Toast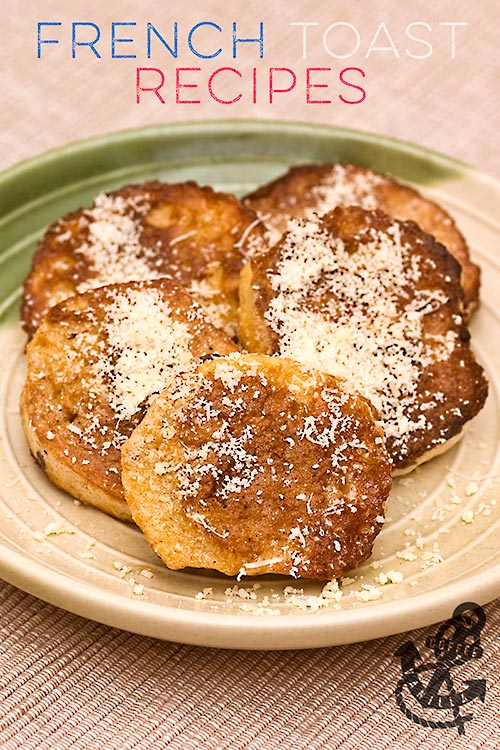 METHOD
Slice bread, place in a plate with beaten egg mixed with spices.
Melt half of  the butter on frying pan, add soaked in egg slices of bread and fry on both sides on medium-low fire until cooked through.
Turn them over adding the rest of butter at the same time.
Transfer to the plate, sprinkle with Parmesan cheese or sugar, depending which version you are making.
Serve immediately.
Makes 2 servings.
NOTES
You can use for this recipe bread that is not so fresh, it will taste even better.
Add a little bit of milk to egg mixture if bread is very dry to rehydrate it.