There is not even one negative thing I can say about "Ella's Kitchen: The Cookbook (The Red One)", it's is virtually spotless… Starting on good quality publishing – sturdy hard cover with semi matte pages to great recipes and ideas suitable practically for any family with children.
I wish I have had this book in possession when I was first time mum! I was struggling then inventing new dishes that would be appropriate for different weaning stages.  And when I was reaching for ready soups and desserts Ella's Kitchen pouches were often my brand of choice.  I'm certain that this entire new mum journey would be so much easier with "Ella's Kitchen: The Cookbook"…  Actually it is not only a cook book, is a guide on how to encourage little ones by play to trying new foods.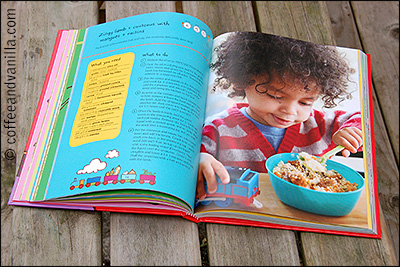 I assume that the book is aimed not only for first time mums and toddlers but also for the entire families, hence the colourful, eye catching illustrations and pictures frequently including images of other children and toys. Another worth mentioning thing are little games, questions and especially the "colour me in" bits where children can draw inside the book, personalising it to their own taste to keep them engaged.
I have two girls: 2 years old Ella and 7 year old (almost 8) Marissa… They both enjoy "Ella's Kitchen: The Cookbook" in their own ways: the little one loves looking the pictures while helping me to cook and the bigger one treat it as her personal cook book because it is written in clear, easy to follow manner that she can finally understand opposite to other cook books we have on the shelf. The measurement are as well very understandable even for children with both grams and ounces, millilitres and pints etc., quite handy I would say.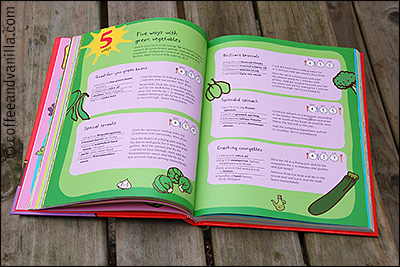 The book is also packed with 100 quick but healthy recipes, our personal favourites are: Nicely spicy veggie crisps, Mix & match crumbly cookies, Ella's Mum's easy peasy curry and Best ever chocolate cake… we can hardly wait to try all of them out.
The book is available at the price of £8.69 / $14.58 through Amazon.co.uk and Amazon.com stores.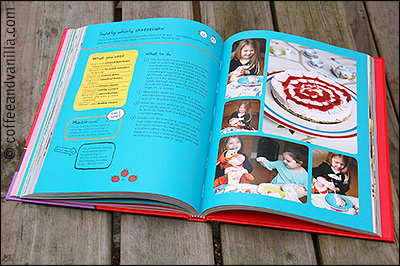 "Ella's Kitchen: The Cookbook"
AUTHOR: Ella's Kitchen
PUBLISHER: Hamlyn
FORMAT: Hardcover
SIZE: 265 x 200 x 20 mm
PAGES: 192
LANGUAGE: English
ISBN: 978-0600626411
PUBLISHED: 29th April 2013
More than a cook book, it is a must have guide for any family with children…
5 out of 5 stars
Disclosure: I have received this product free as a part of Amazon Vine™ Programme and you can find this article between my other reviews on Amazon website. I was not financially compensated for this post. All opinions are my own.