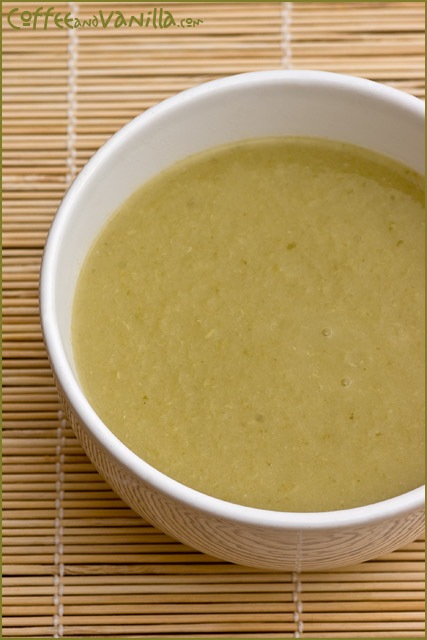 INGREDIENTS
about 2 large packets of celery stalks (about 1kg) – can be without leaves, fresh or frozen (chopped)
4 medium onions (peeled, cut into wedges)
1 whole garlic (crushed wish side of knife blade and peeled)
2 litres of water
4 chicken cubes (10g each)
2-3 tbs olive oil
rainbow peppercorns – optional
METHOD
Place celery, onions and garlic with olive oil in a large pot and fry/simmer for a while.
Add water, cubes and cook covered on medium fire for about 45 minutes.
Remove from fire, blend the soup, optionally season with freshly ground pepper and serve.
You can serve this soup with chicken and fresh bread or mashed potatoes on a side.
Serve 8 people as a side dish or 4 people as a main dish.
When I make "Homemade Curry Paste" I use only celery leaves, leftover stalks I chop, freeze and collect them till I have enough to make a soup.