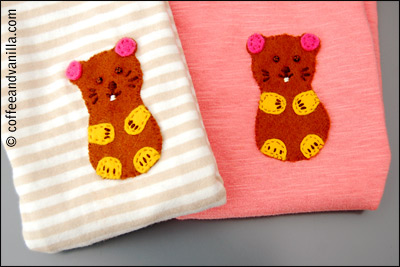 MATERIALS
light brown, yellow and pink felt
plain, thin thread in the same colour as brown felt
embroidery thread in dark brown and white colour
2 dark (I used brown) mini beads for eyes – optional, could be made with the thread instead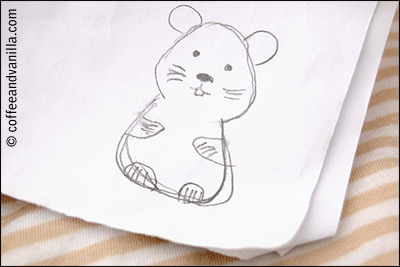 EQUIPMENT
thin needle
thick needle for embroidery thread
scissors
METHOD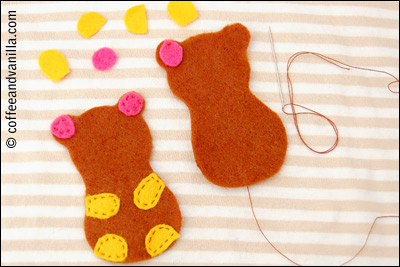 1. Cut out hamster shape from the brown felt, 4 little pieces from yellow felt for paws and 2 little pink pieces for inside of the ears.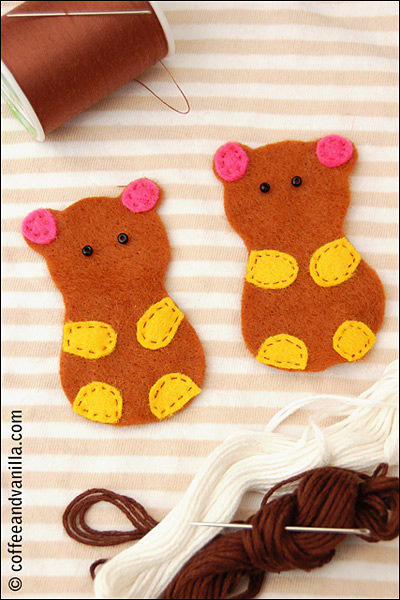 2. Sew all the pieces together with thin brown thread.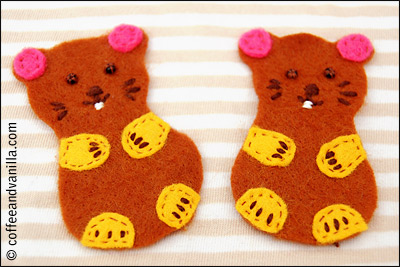 3. Use brown embroidery thread for the nose, mouth, whiskers, nails and the white one for teeth. Attach also bead eyes.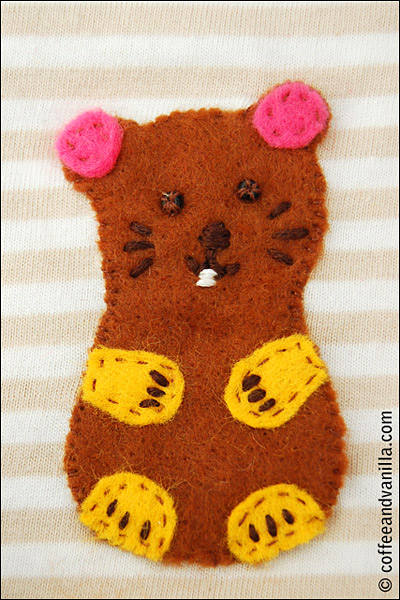 4. Once the design is ready sew it onto the shirt with thin thread.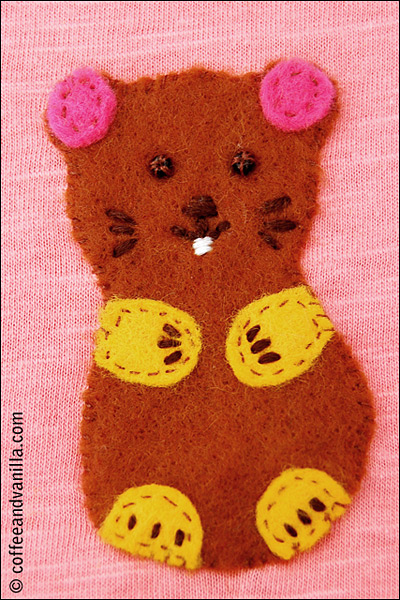 NOTES
Previously, during textile classes I attend, I made also those felt heart shirts for my girls.