When you buy 3 packs of kid's shirts there is always at least one plain, without any design. My daughters are very fussy about what they wear and all those single coloured shirts are hanging for years in the wardrobe without being used… so today I took them to the textile class I attend to make them look more attractive.
MATERIALS
plain colour T-shirts
pieces of felt
 thin thread in a colour of felt
some beads (I used flower shaped ones)
embroidery thread in different colour than felt
EQUIPMENT
thin needle
thick needle for embroidery thread
scissors
METHOD
1. First cut out heart shape from the felt.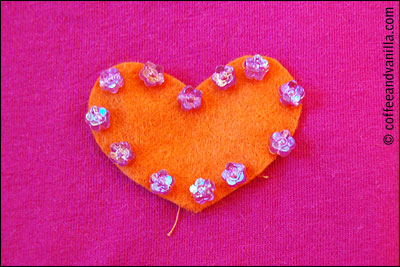 2. Then sew on the beads around the edge of the heart.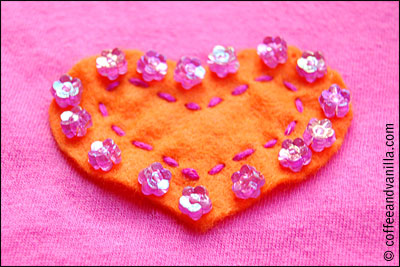 3. Place the felt heart on the T-shirt, with embroidery thread make heart design in the center of the shape sewing it one time onto the T-shirt.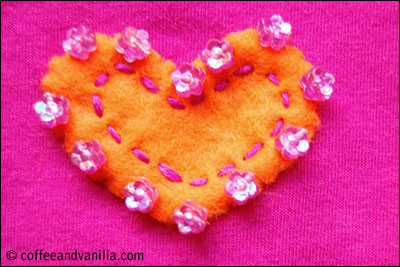 4. Secure the heart with a thin thread sewing it on the T-shirt around the design's edge.