[adapted from recipe by Hovis]
This is very simple yet fun recipe to make with kids, they will love it, I promise.
But don't make it to early, day or two before Christmas because those are not long lasting decorations.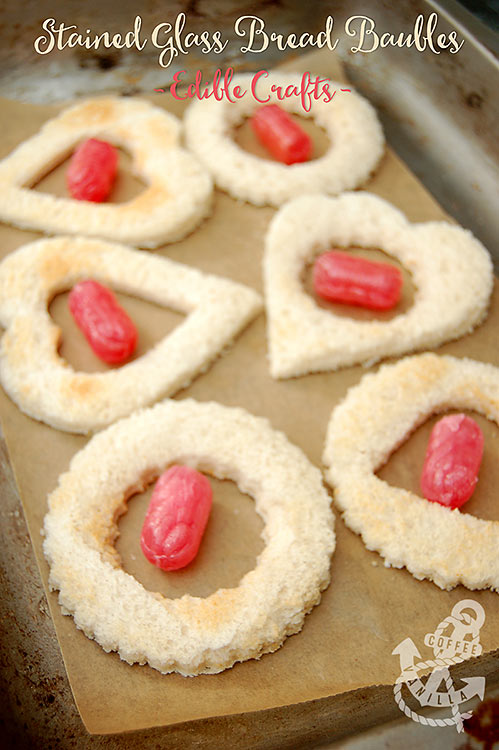 MATERIALS
for the baubles
thick white bread (we used Hovis)
boiled sweets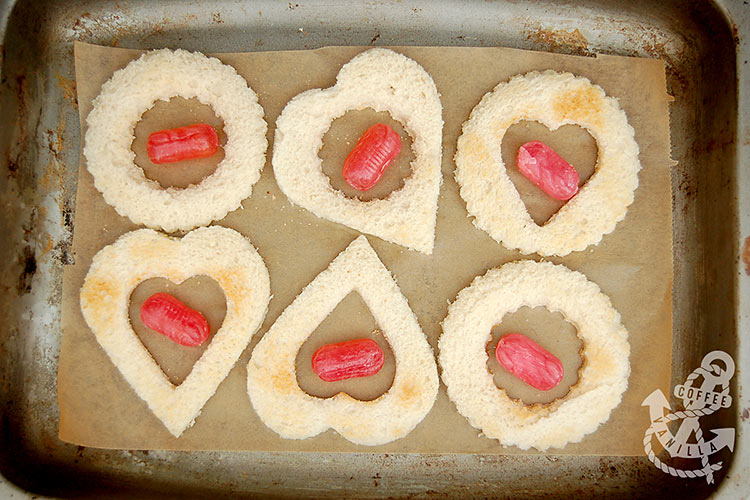 to use later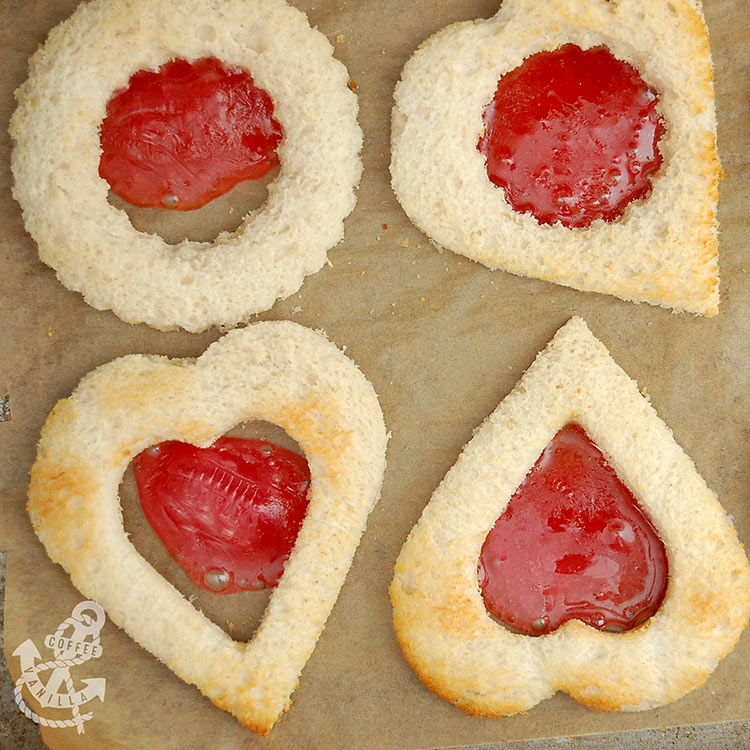 EQUIPMENT
small (about 3 cm wide) and large (about 10 cm wide) cookie cutter
skewer on thick needle
baking tray lined with baking paper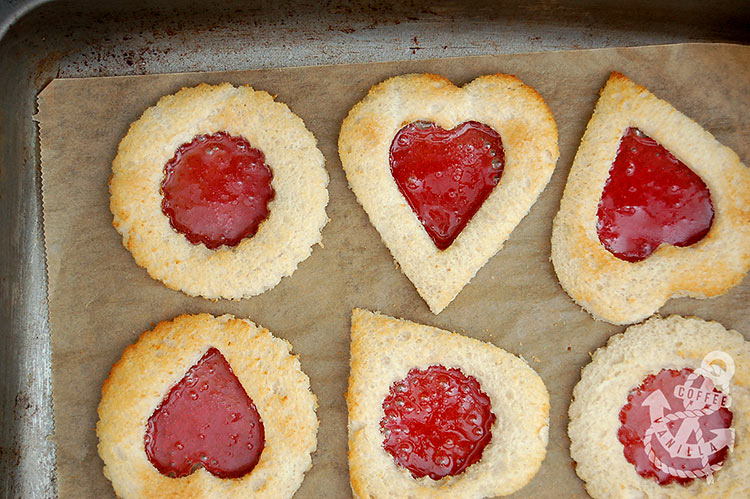 METHOD
Preheat the oven to 180°C (356°F).
In meantime toast the bread slightly (it will be easier to cut) and make shapes out of it using the large cutter. Then use the smaller one to cut out holes in the middle.
Put on baking tray and place inside each of them a sweet.
Pop in the oven for couple of minutes until the melted sweets are filling the bread centers completely. The sweets will  bubble and spread covering nicely the cut outs, if not remove the tray for a while from the oven and spread melted candy evenly with a skewer. Place back in the oven a while longer.
Remove from the oven and let the baubles cool down before trying to peel them off the baking paper.
Carefully, with a skewer or needle, make a tiny hole on the top of each bauble to thread it.
NOTES
Do not hang them close to the heater, they may melt.
More DIY Decorations for Xmas & Other Occasions.
DISCLOSURE: We  have received a goodie bag  from Hovis with Christmas ideas, cookie cutters, bread and sweets necessary to recreate this recipe. We were not financially compensated for this post. All opinions expressed here are our own and we retained full editorial control.