This is one of my most favourite and healthy snacks on the go recipes. They are also perfect for school lunchboxes.
To make things even better those spiced muffins can be made in sugar free version, if needed.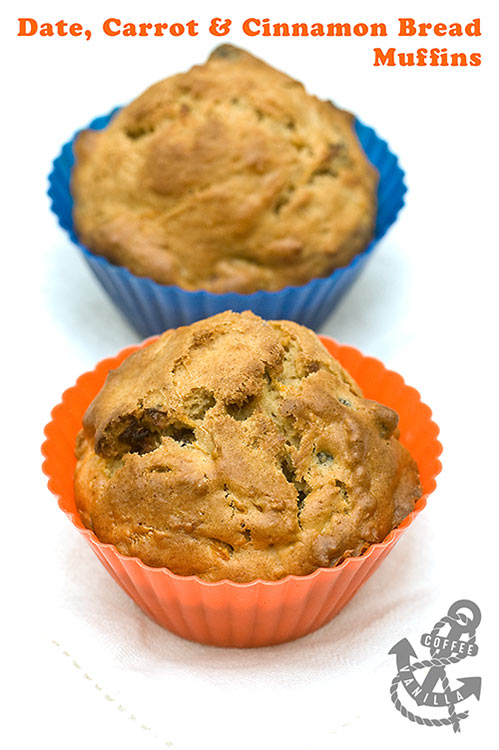 INGREDIENTS
2 cups plain flour
2 tsp baking powder
¼ cup golden caster sugar (can be omitted as dates are very sweet)
1 egg
1 – 1¼ cup milk
75 ml / 5 tbs olive oil (not extra virgin, yellow one)
1 cup deseeded and chopped coarsely dry dates (200g)
1½ cups grated carrots (about 4 large ones)
1 tbs ground cinnamon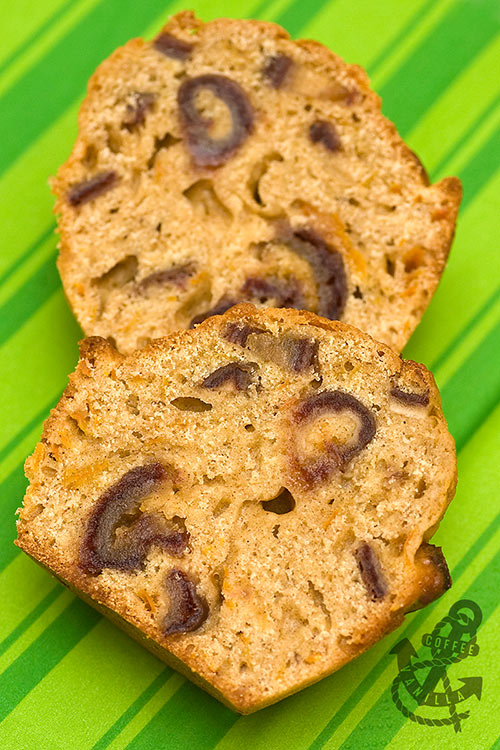 EQUIPMENT
12 – 14 paper or silicon muffin cases
muffin tray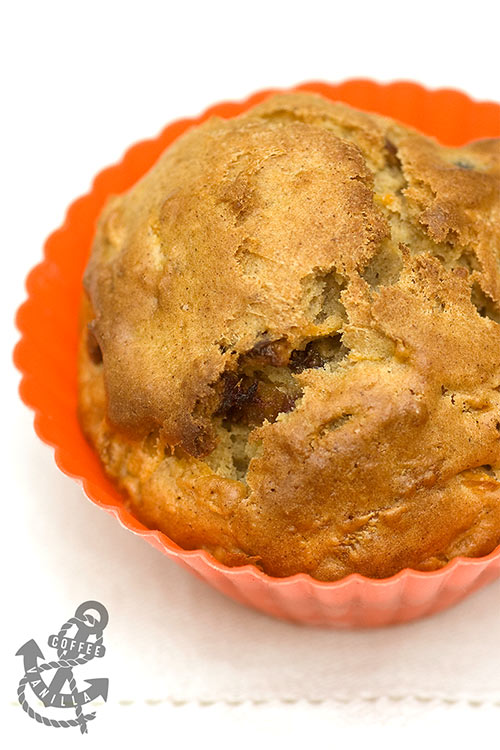 METHOD
In a bowl mix all dry ingredients together: flour, baking powder, cinnamon and optionally sugar.
In another bowl combine carrots, dates, 1 cup of milk, olive oil and egg.
Then add to the bowl with dry ingredients. If dough is too hard to stir add remaining ½ cup of milk.
Fill muffin tray with muffin cases, then fill each muffin case with the dough.
Bake in preheated oven to 180°C (356°F) for about 35 minutes till golden brown. You may need reduce temperature towards the end if muffins are getting too brown.
Eat cooled down or still hot halved and topped with some cream cheese or butter.
Makes 12 – 14 muffins.
TIPS
Instead of using muffin cases you can use 11 × 22 cm (4.5 x 8.5 in) non-stick loaf tins to make two flat breads.
Those muffins taste even better the next day.
NOTES
More healthy recipes.
More muffins and other desserts.
More snacks and lunch recipes.